Komori LS1040P+Coater
Price on request
---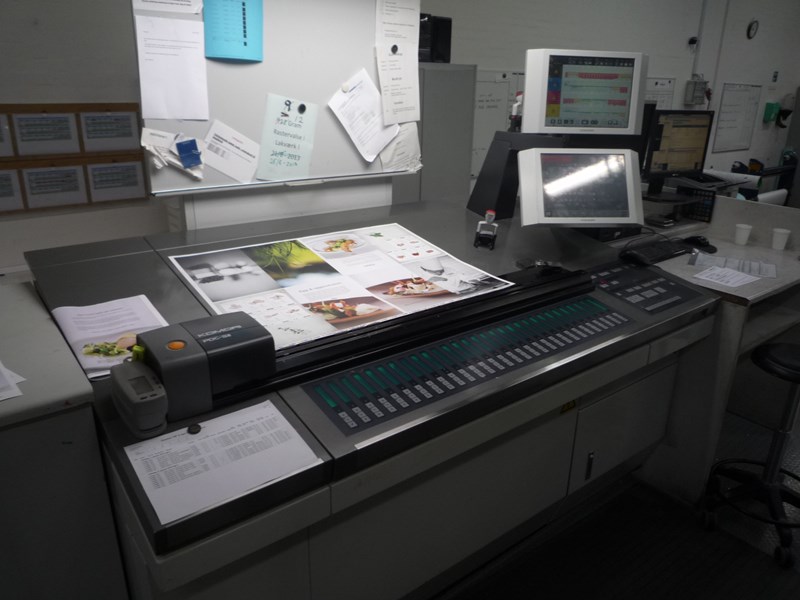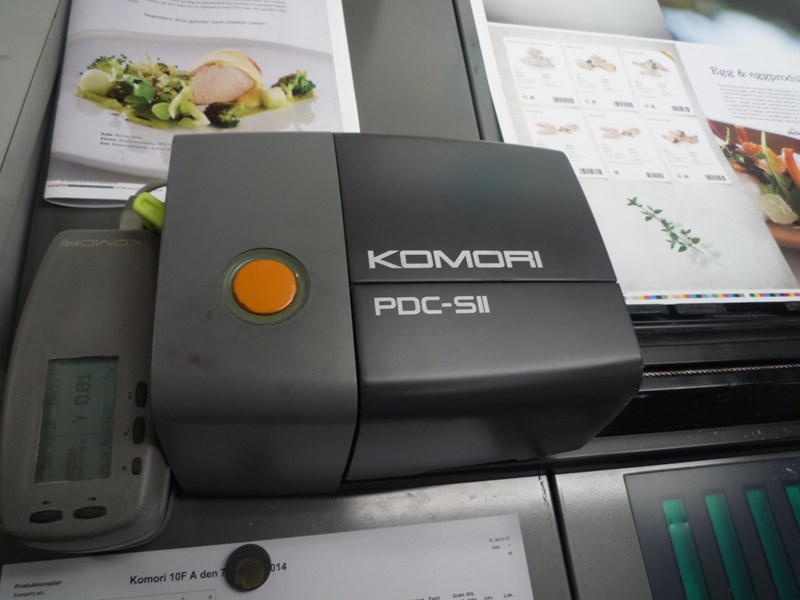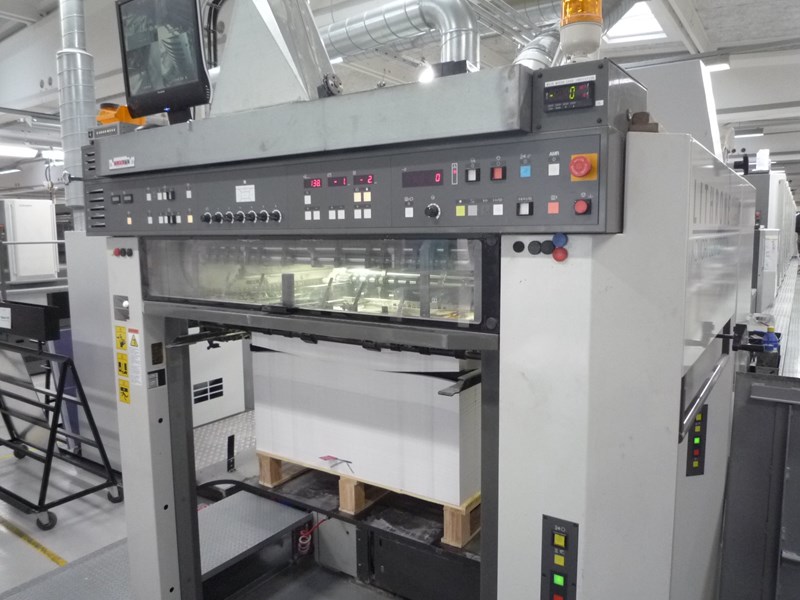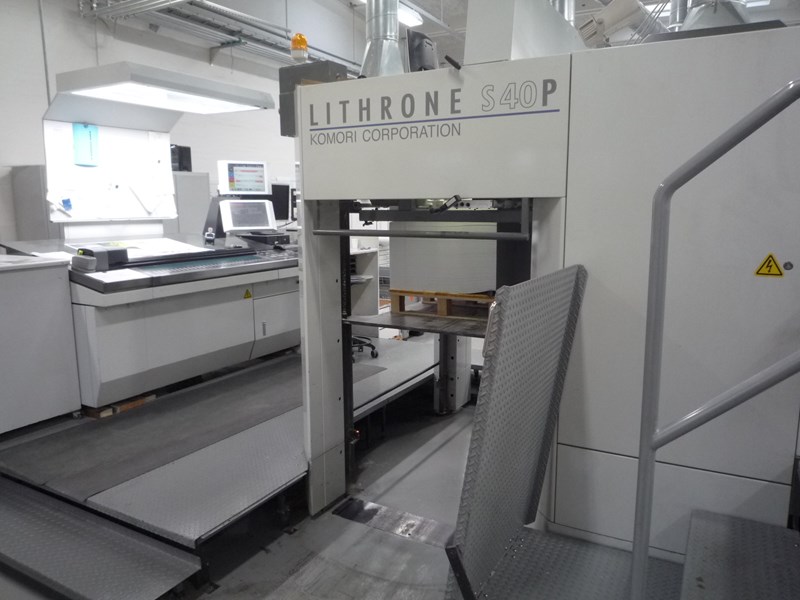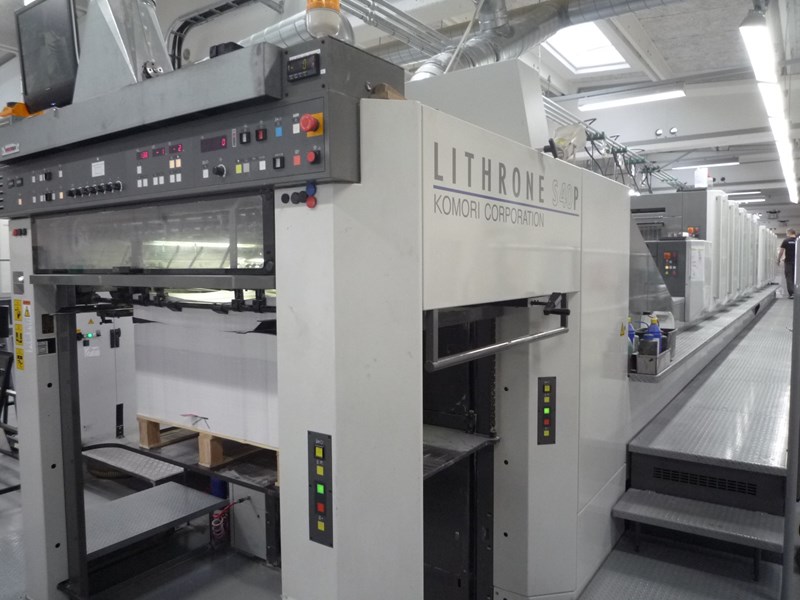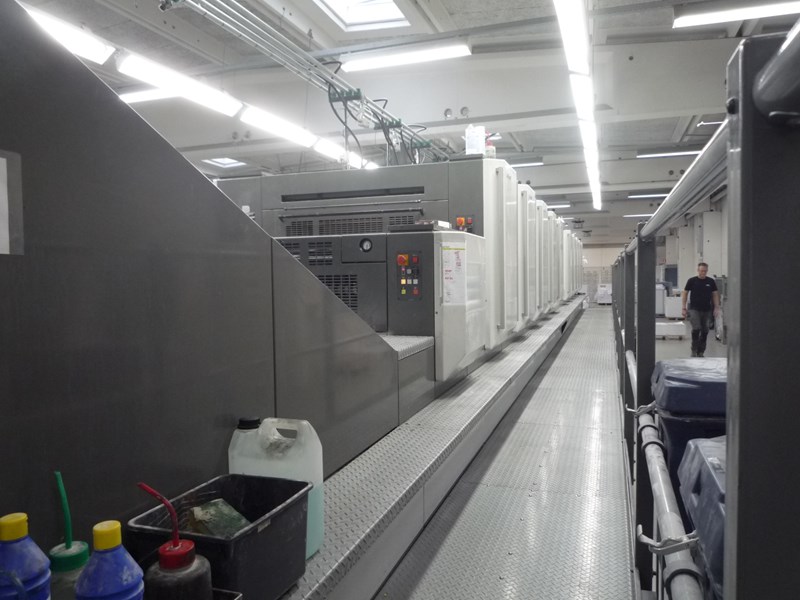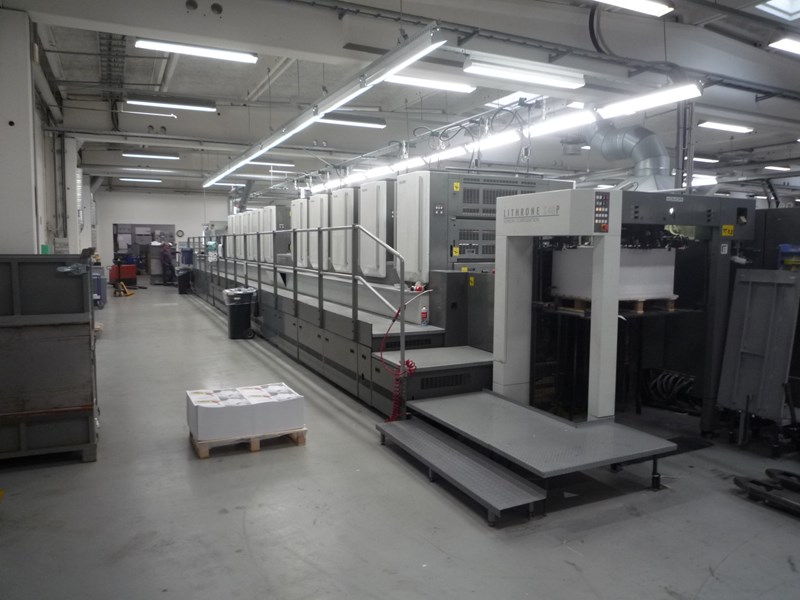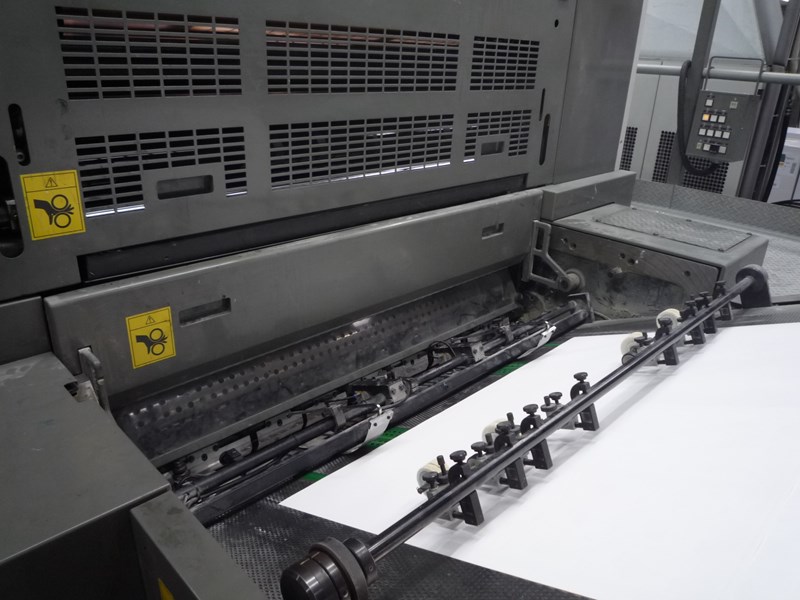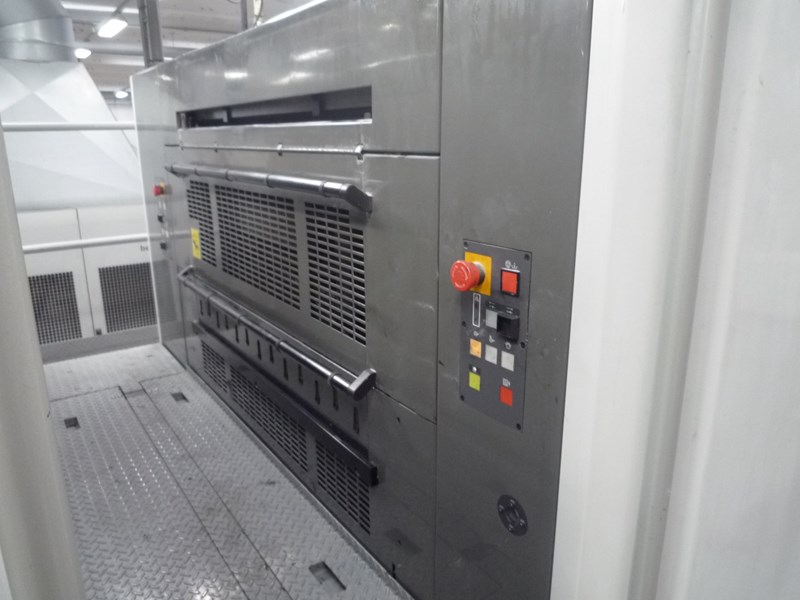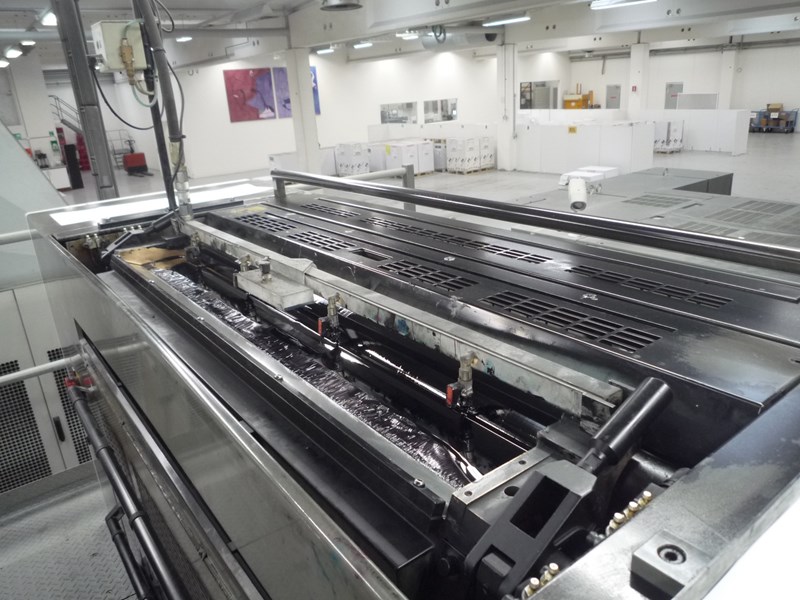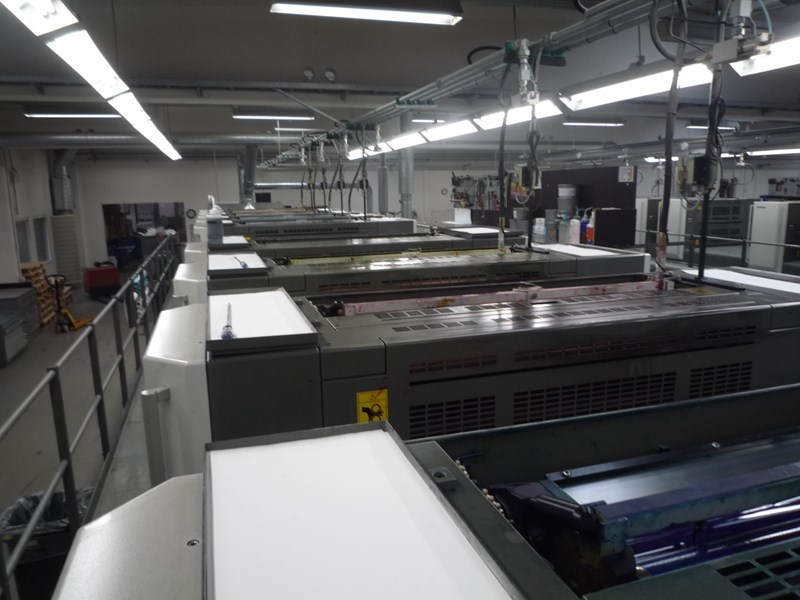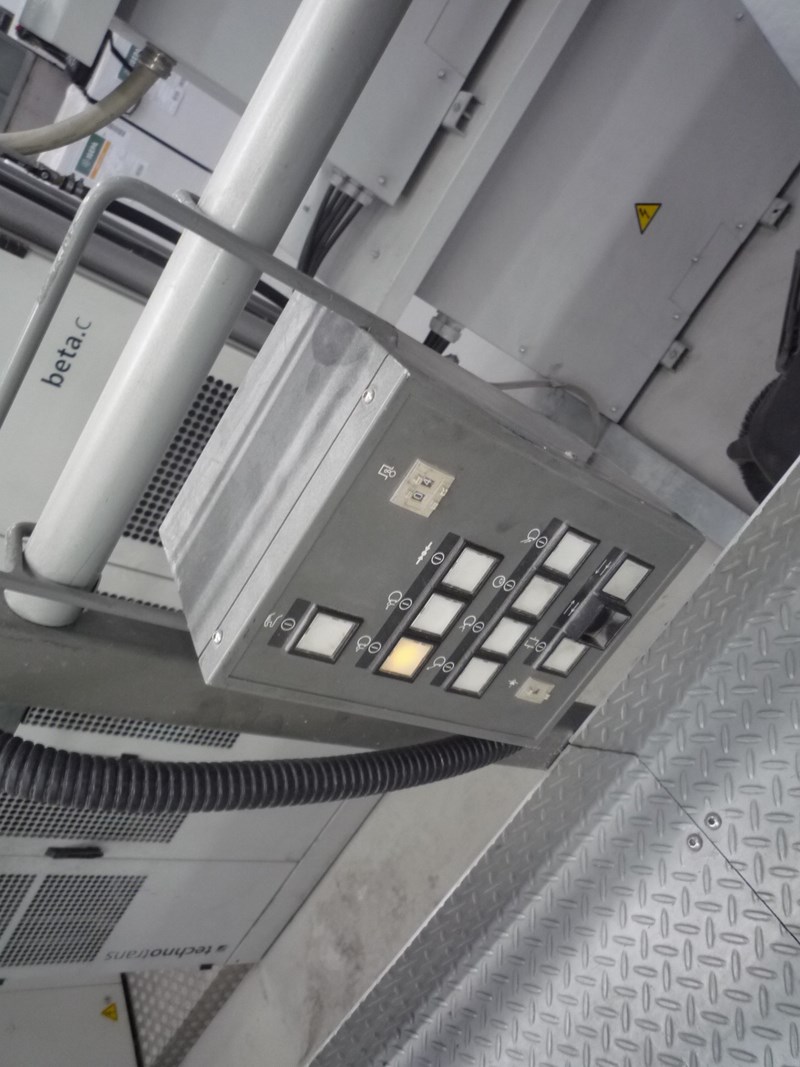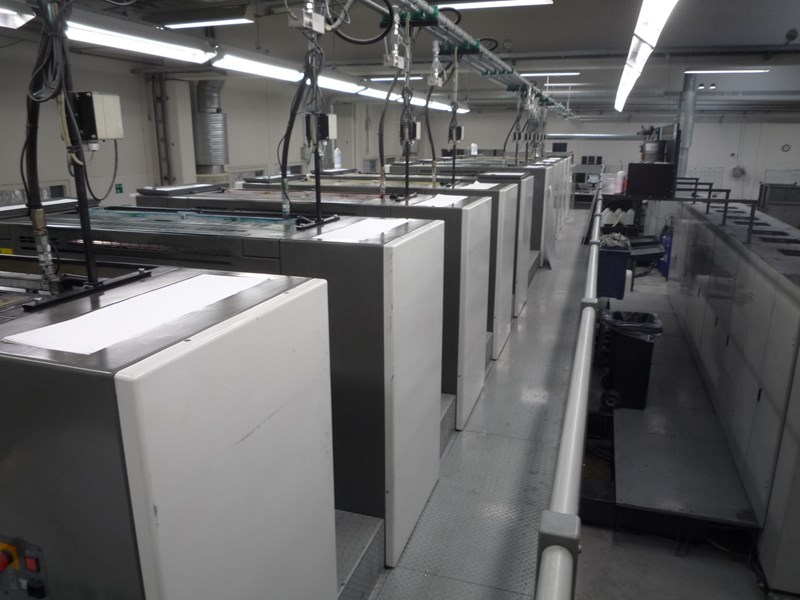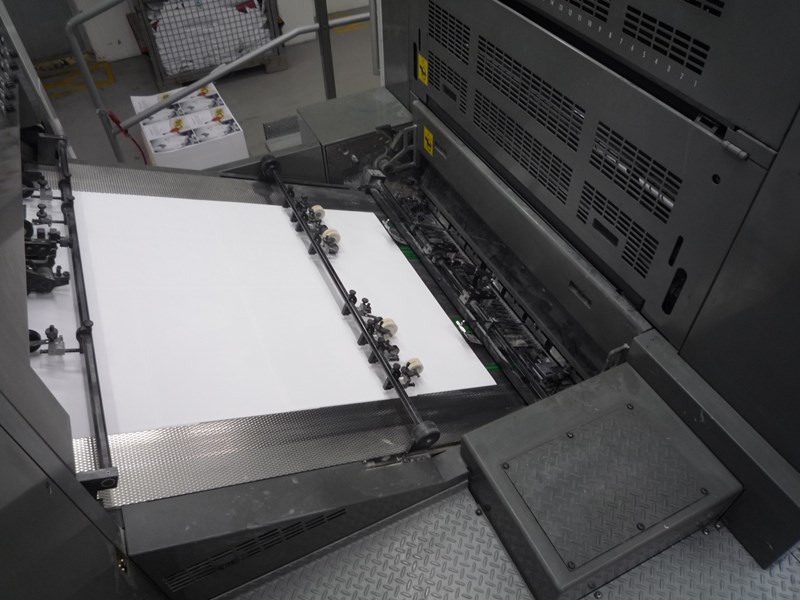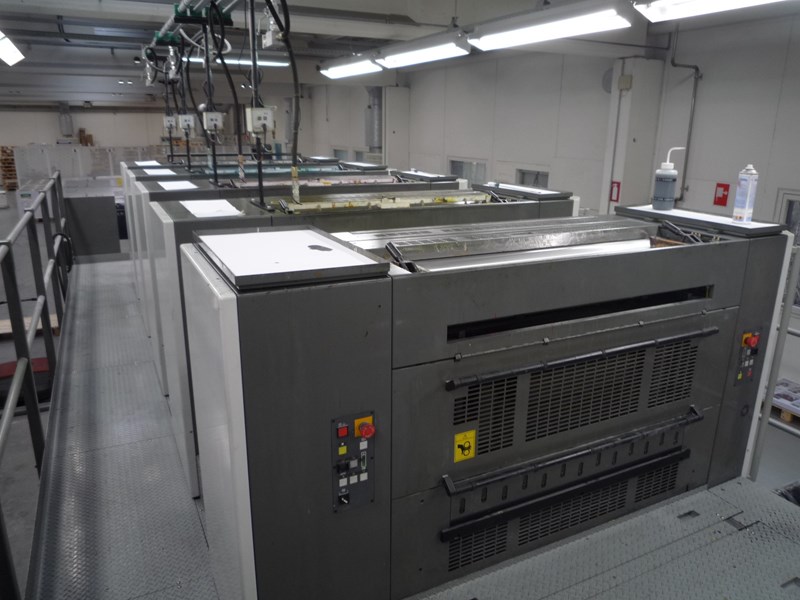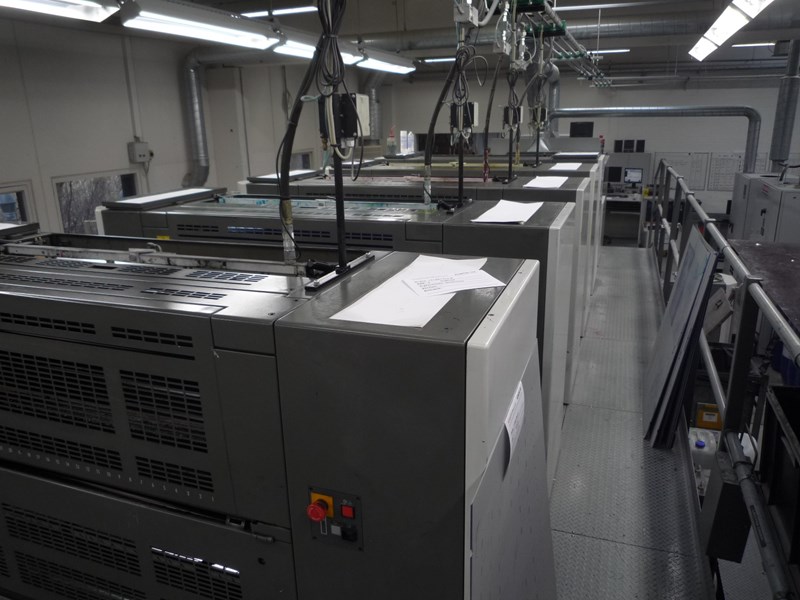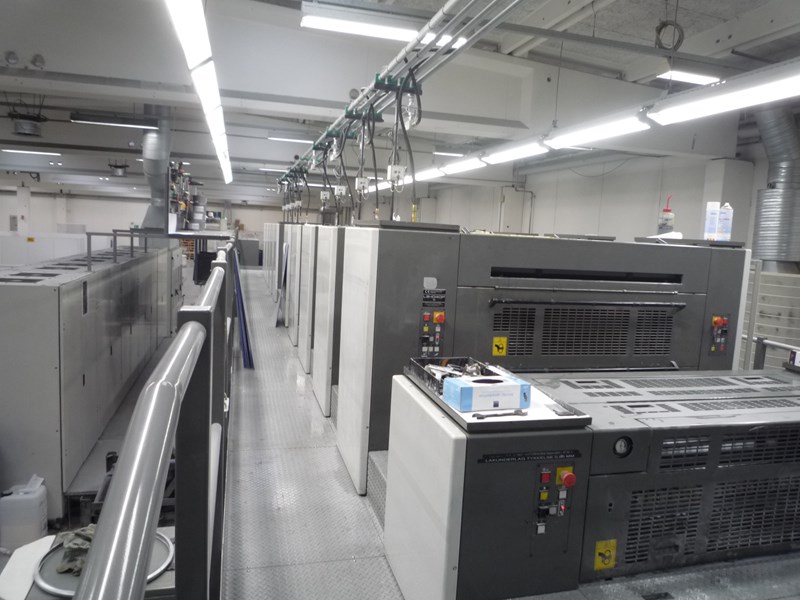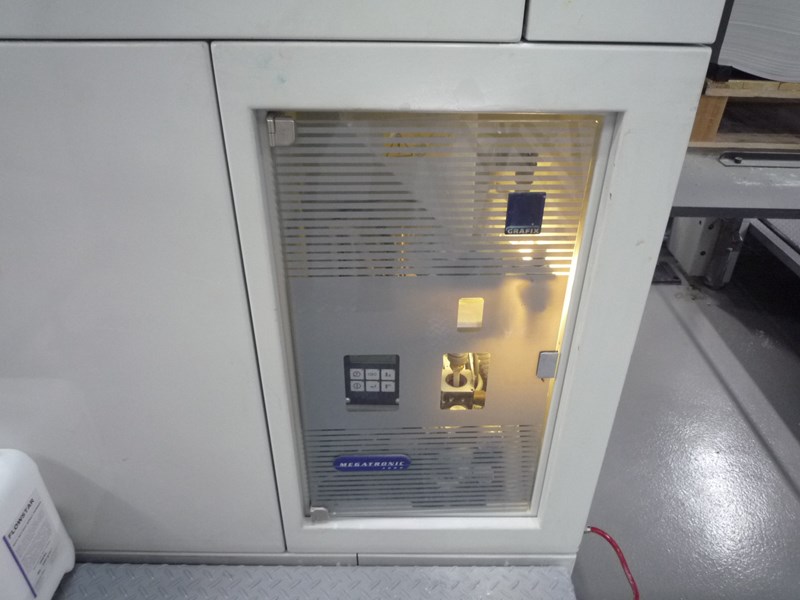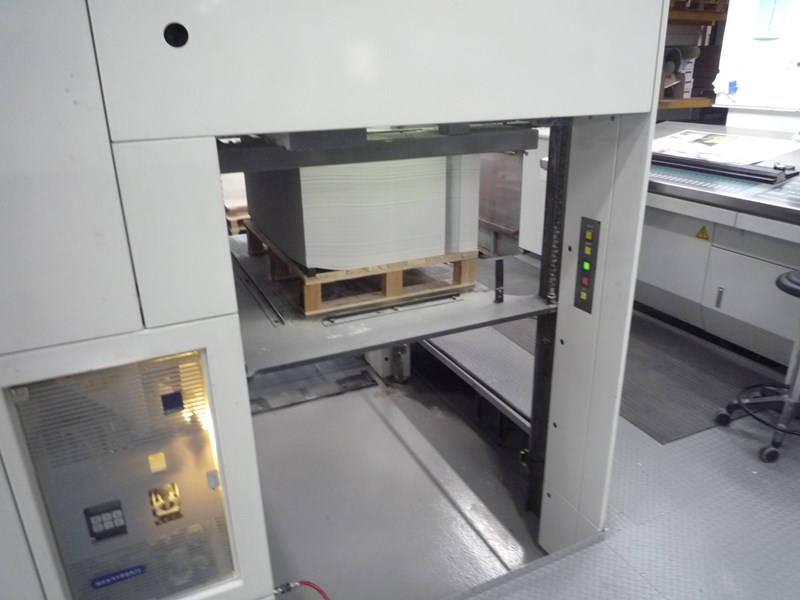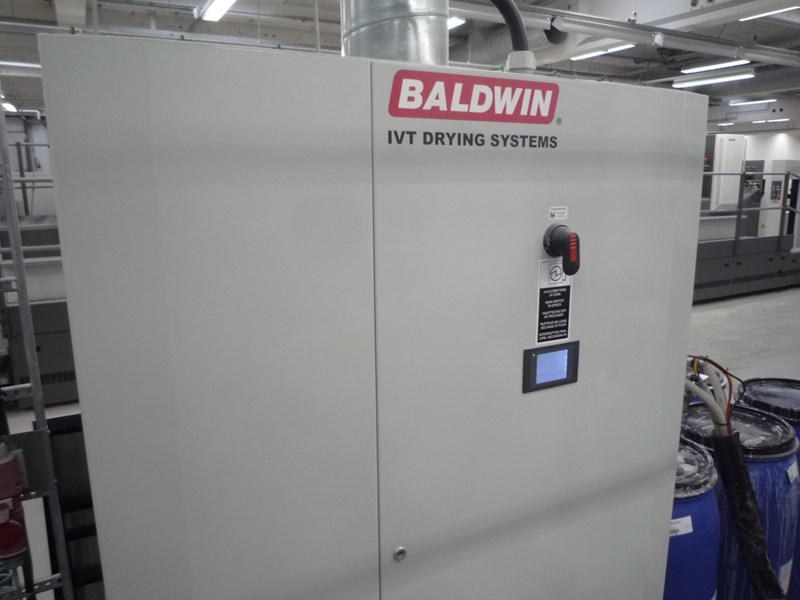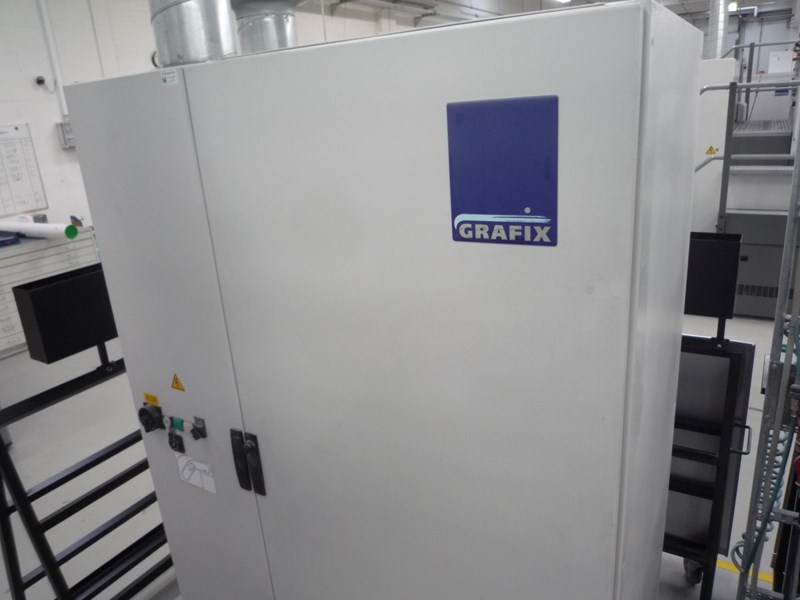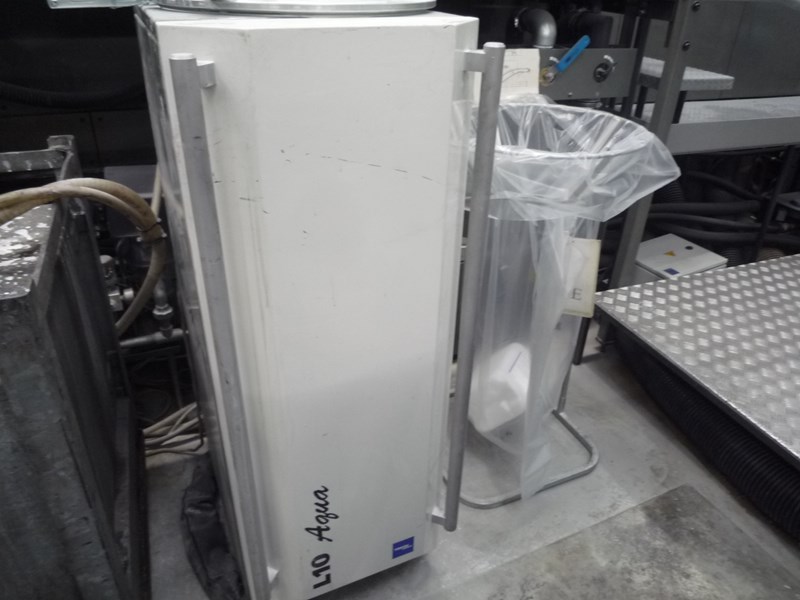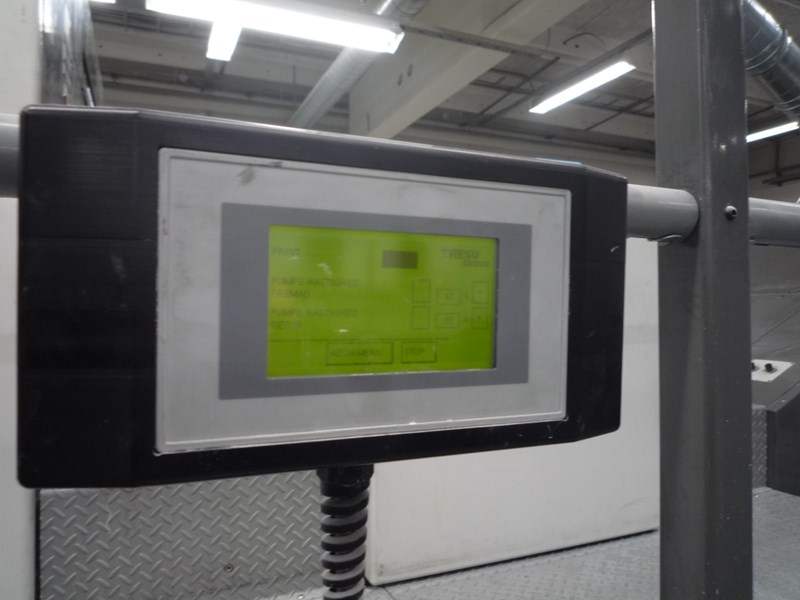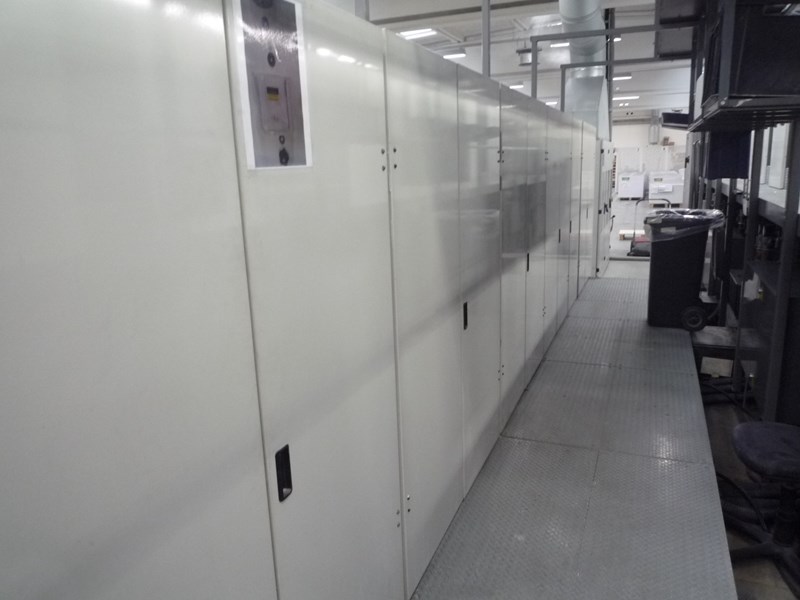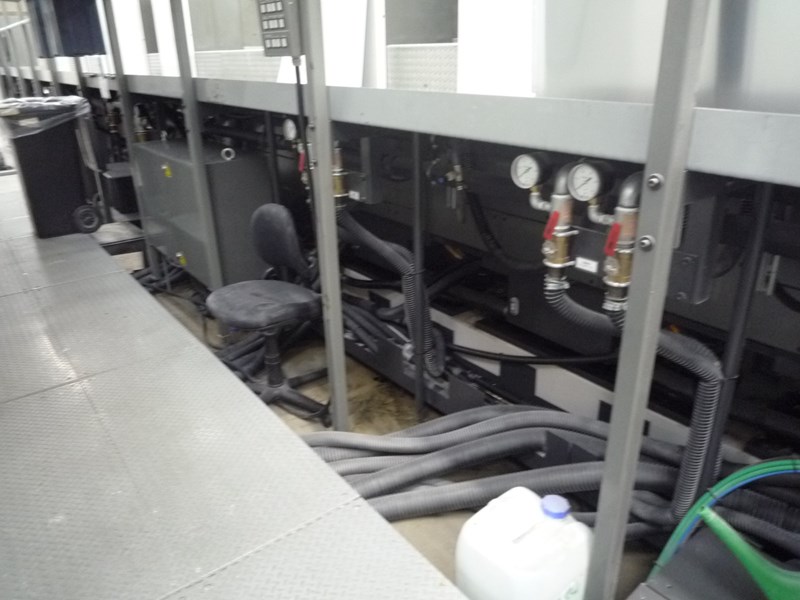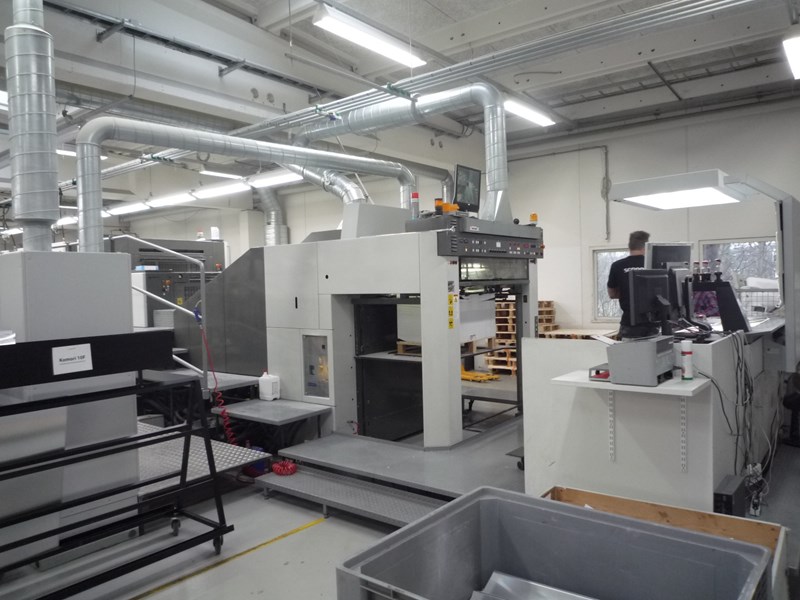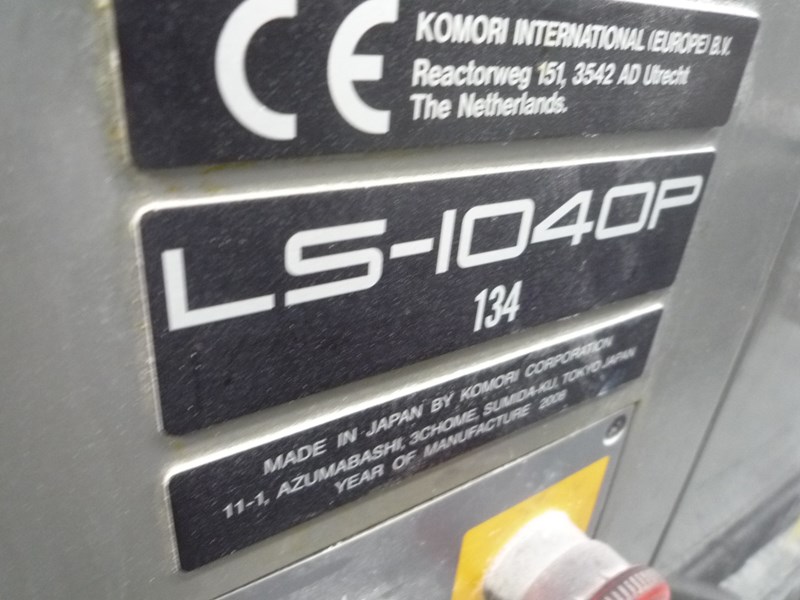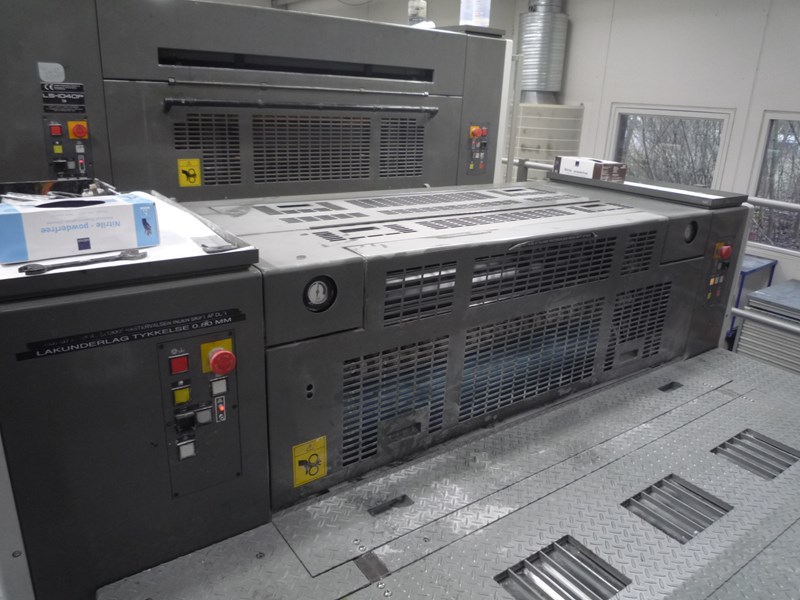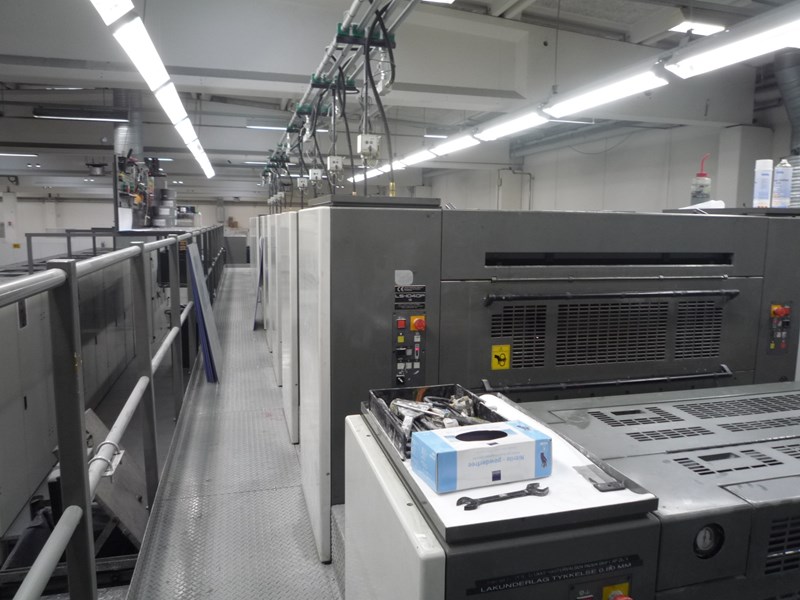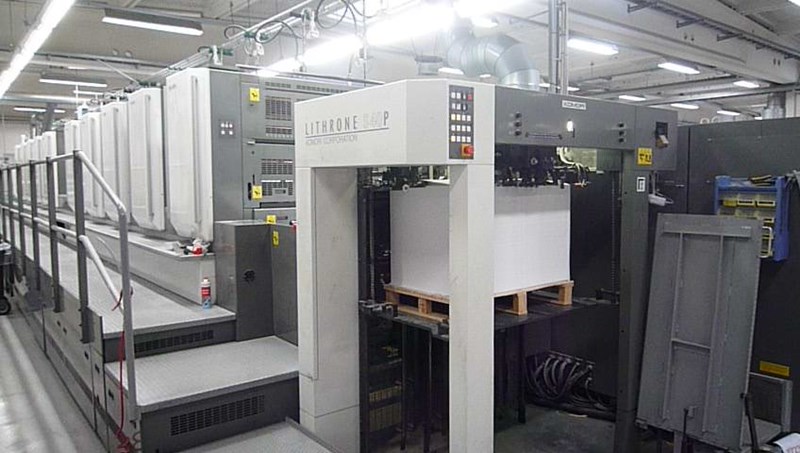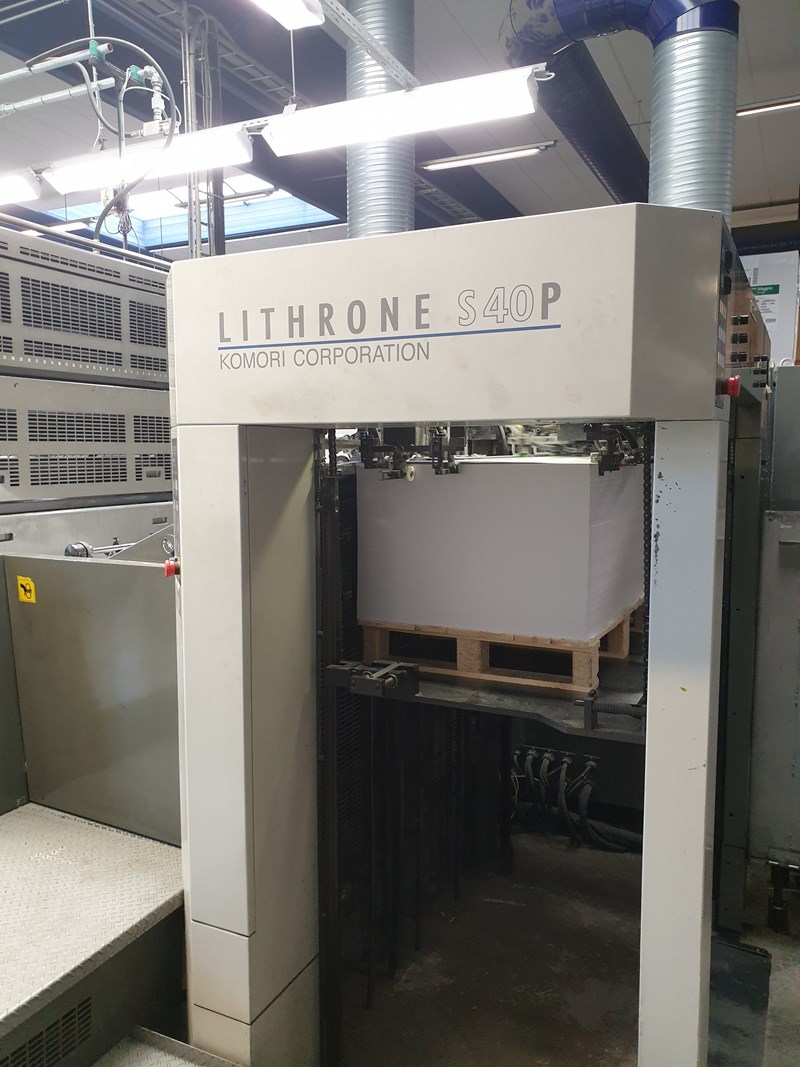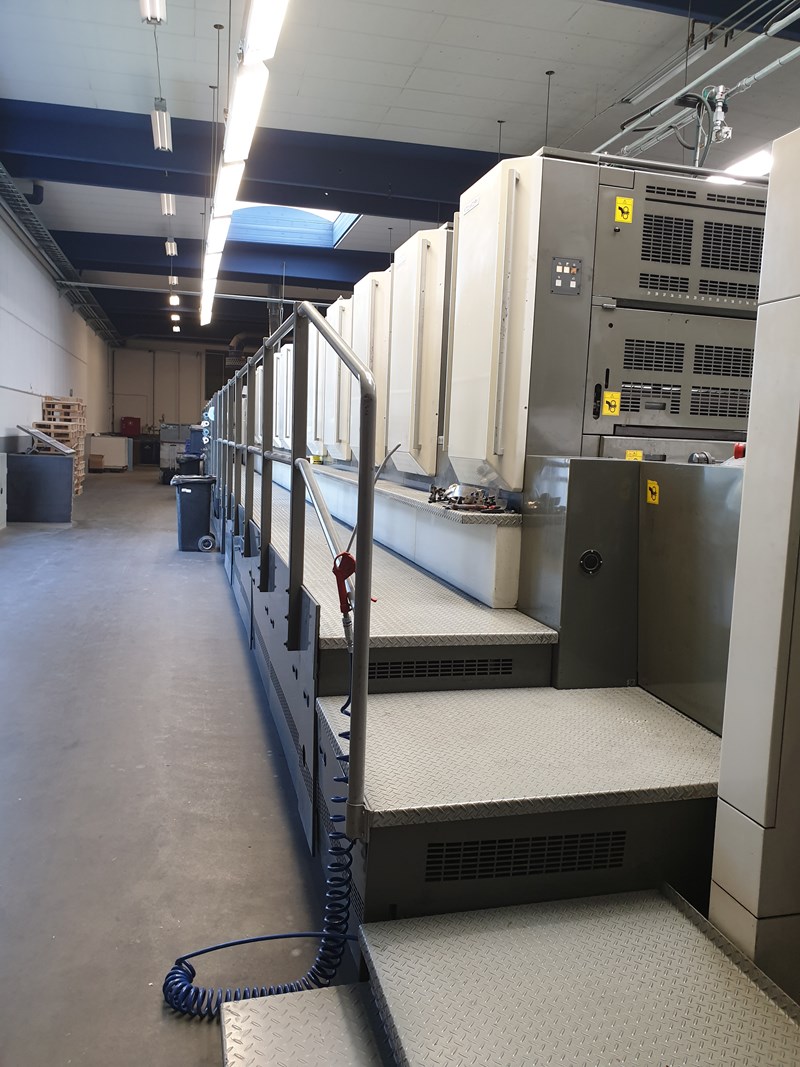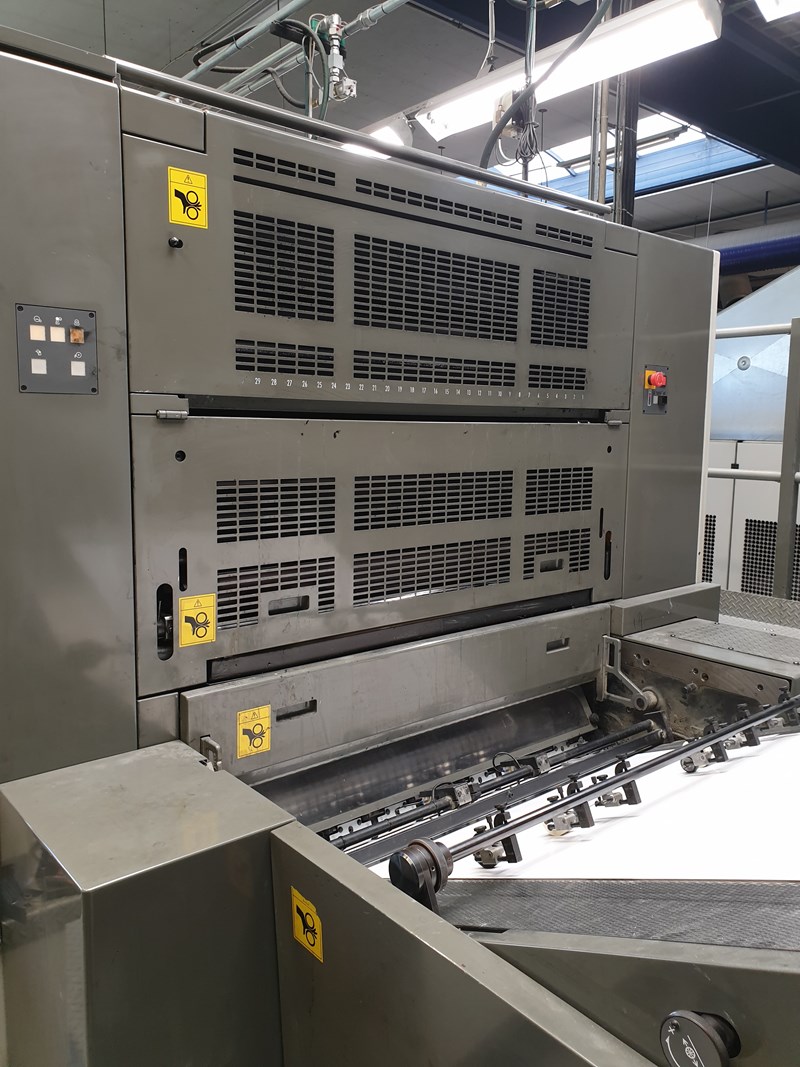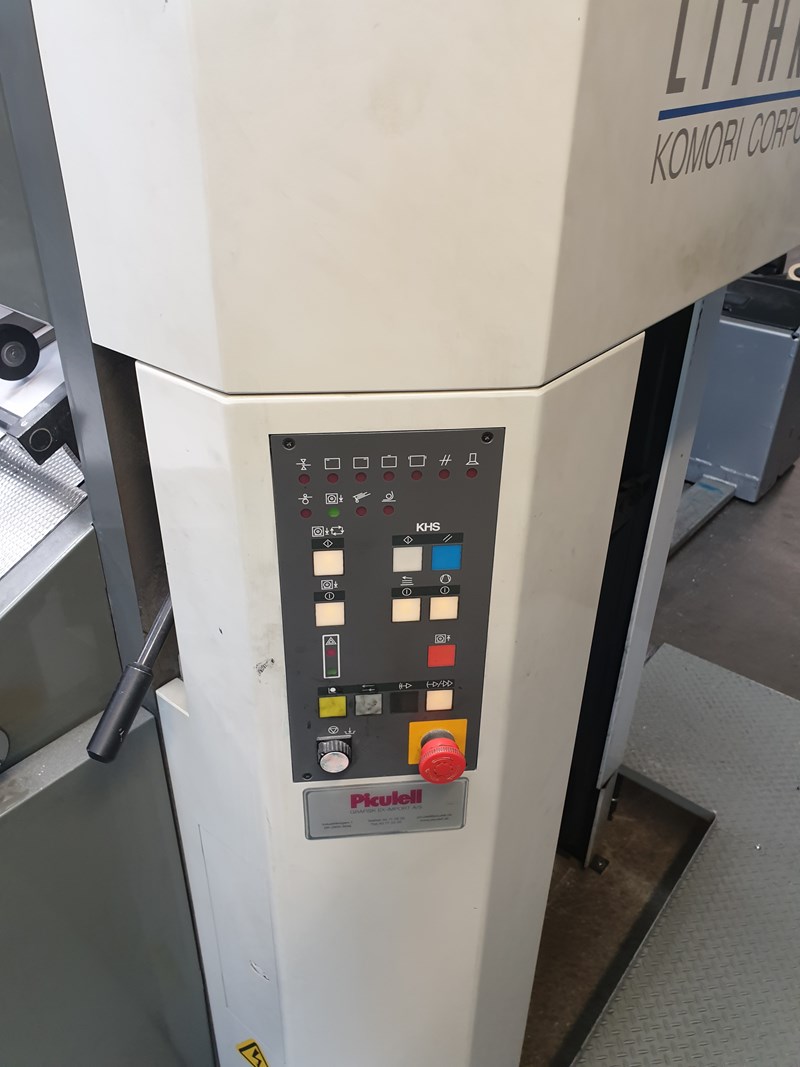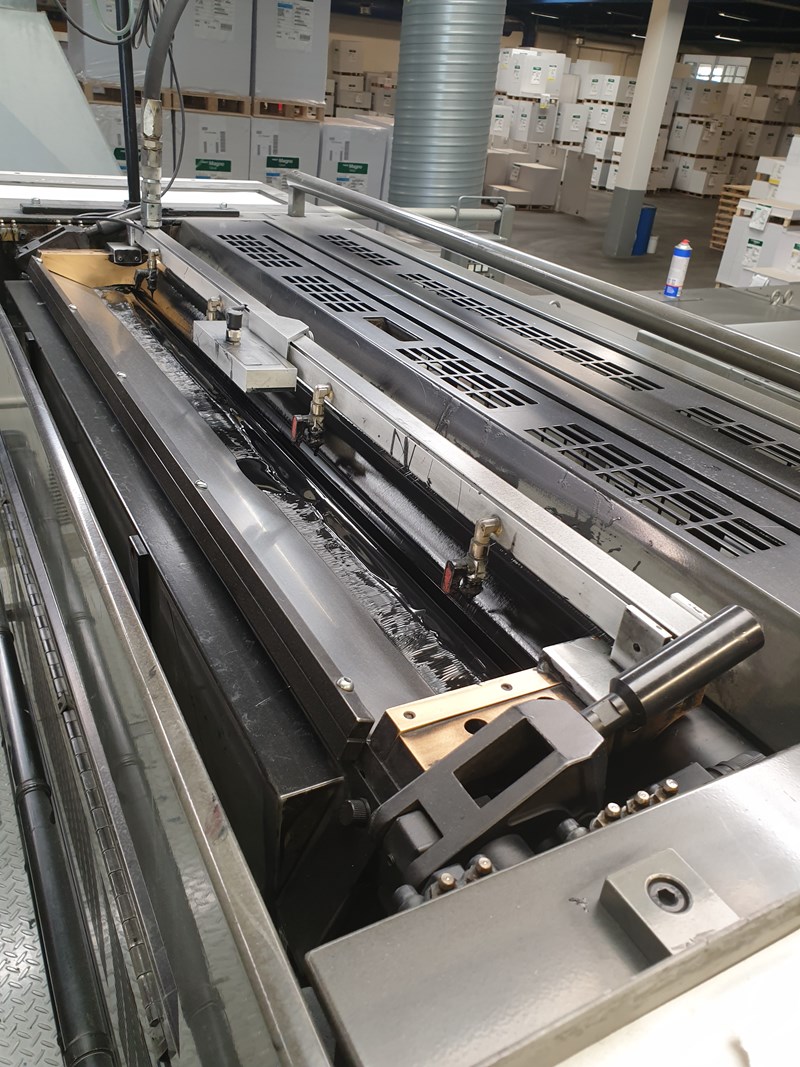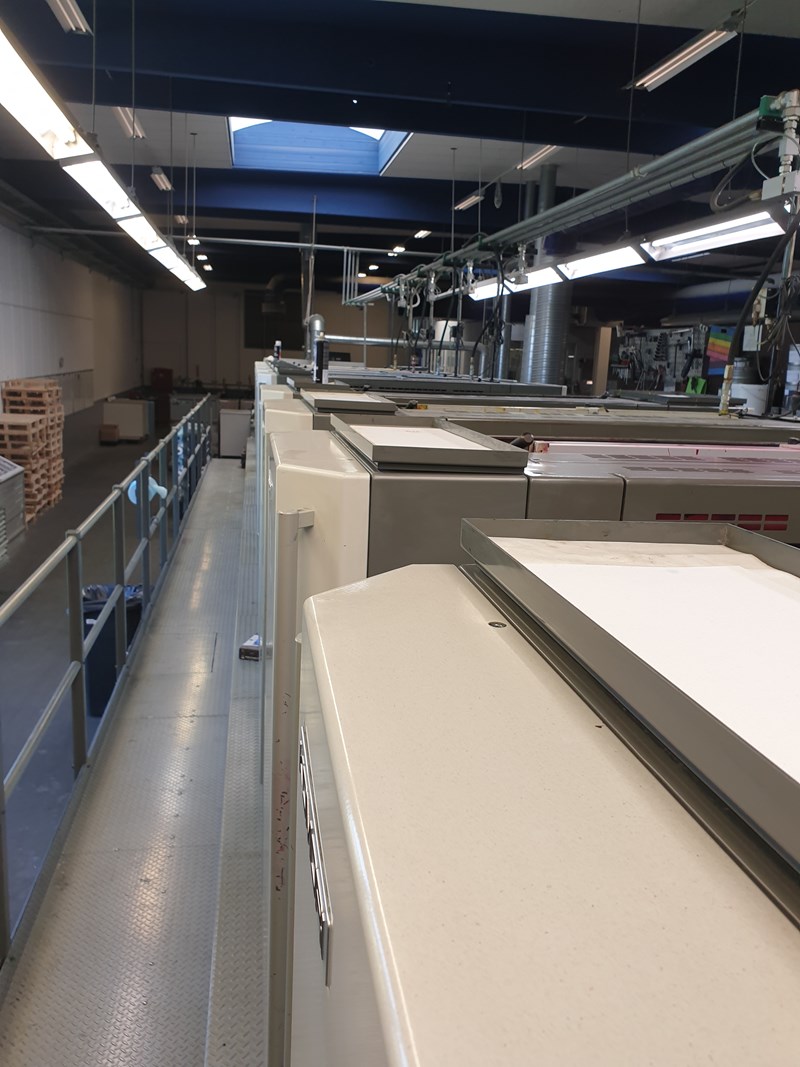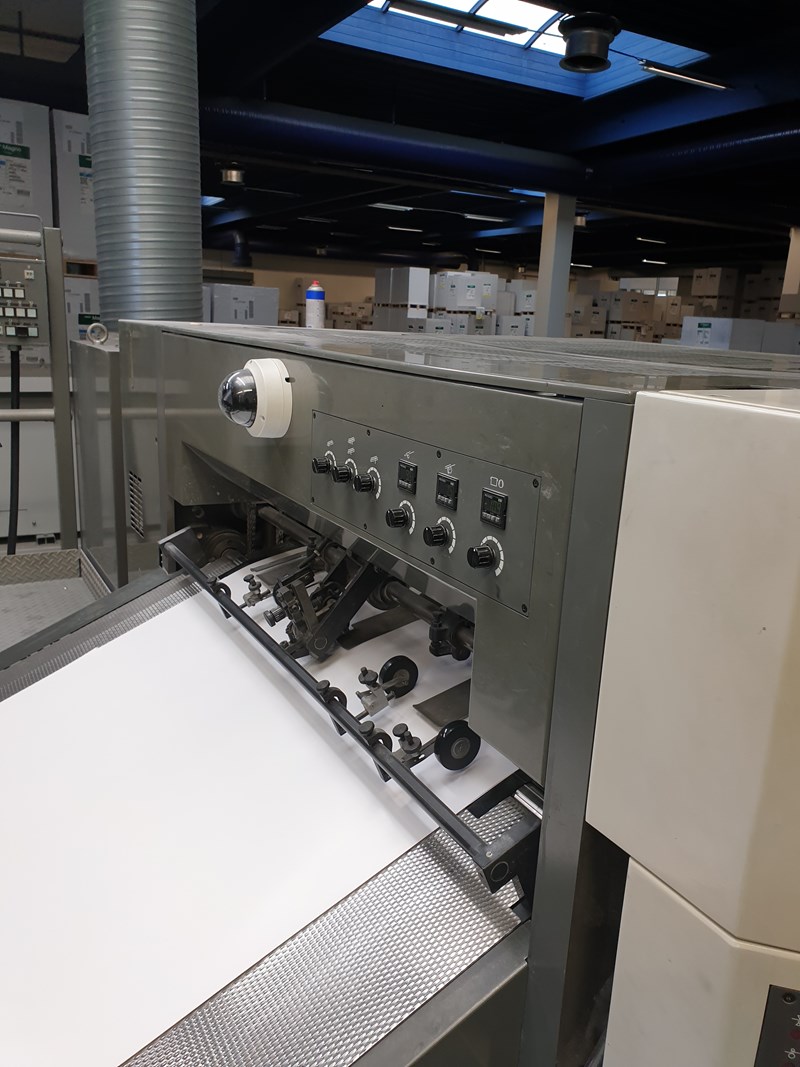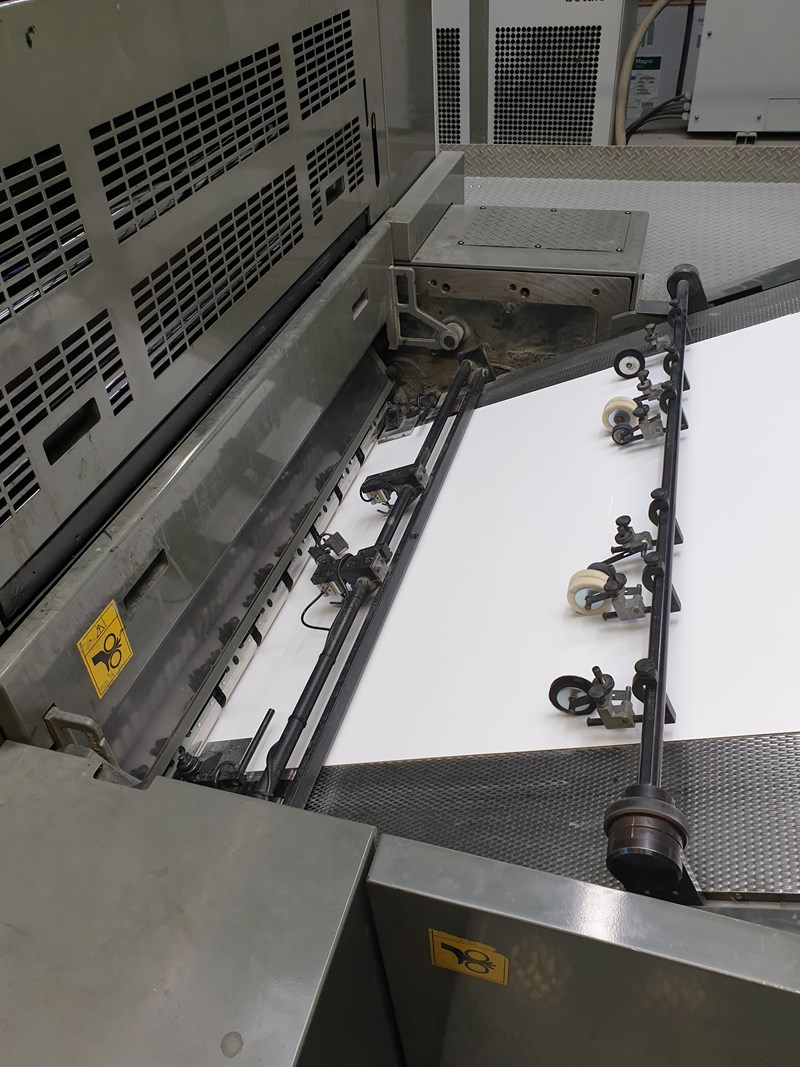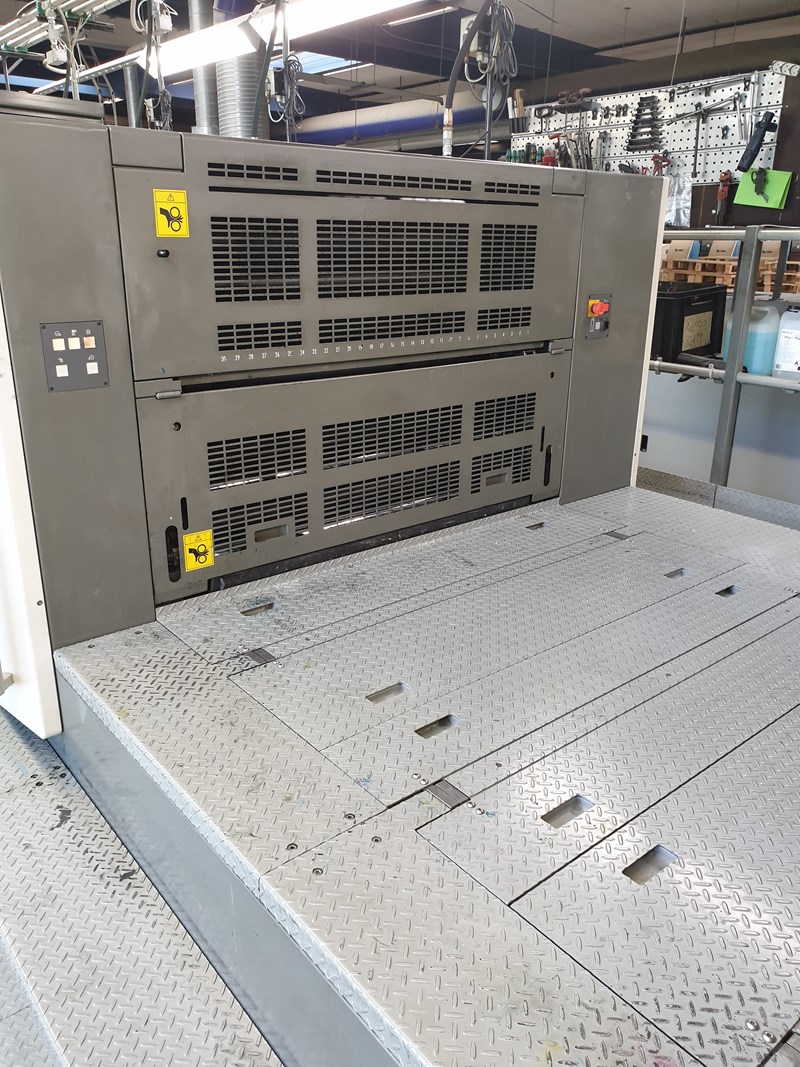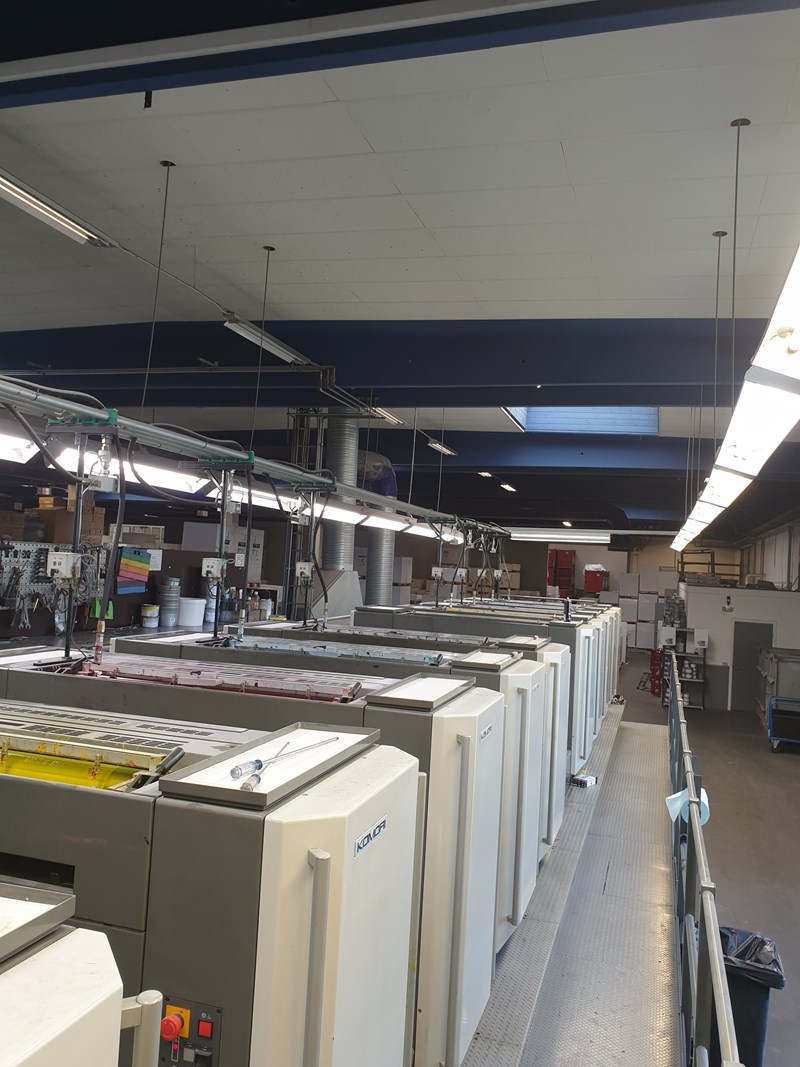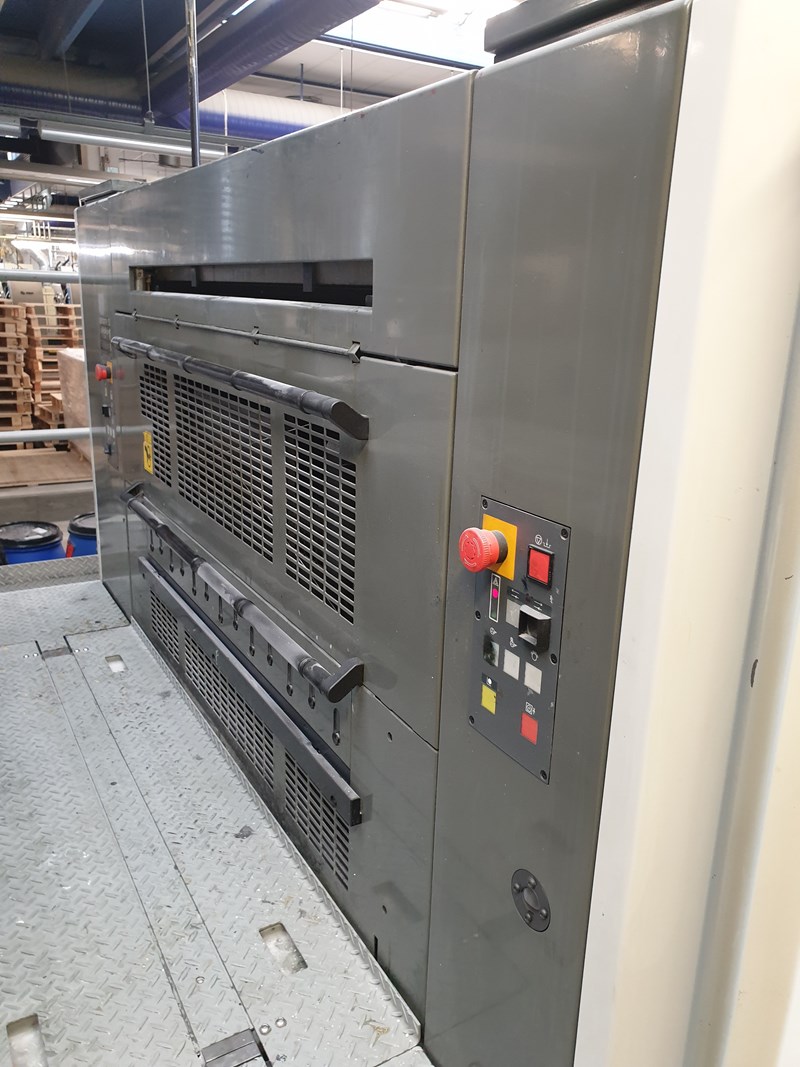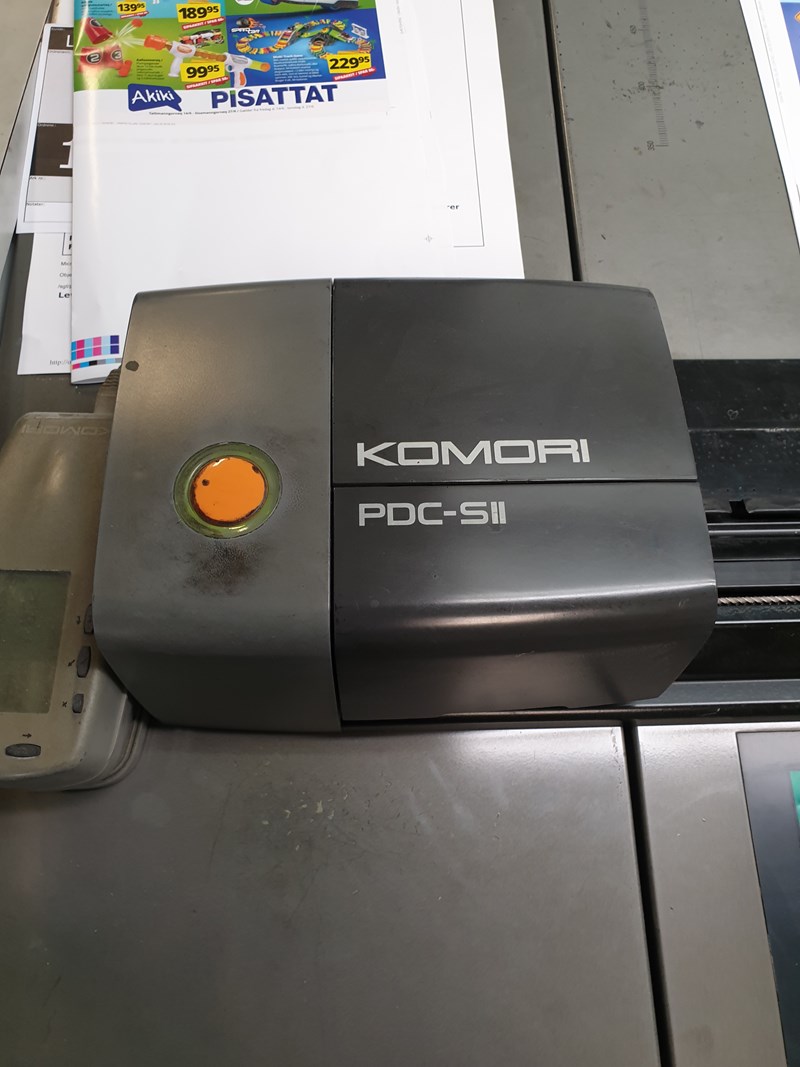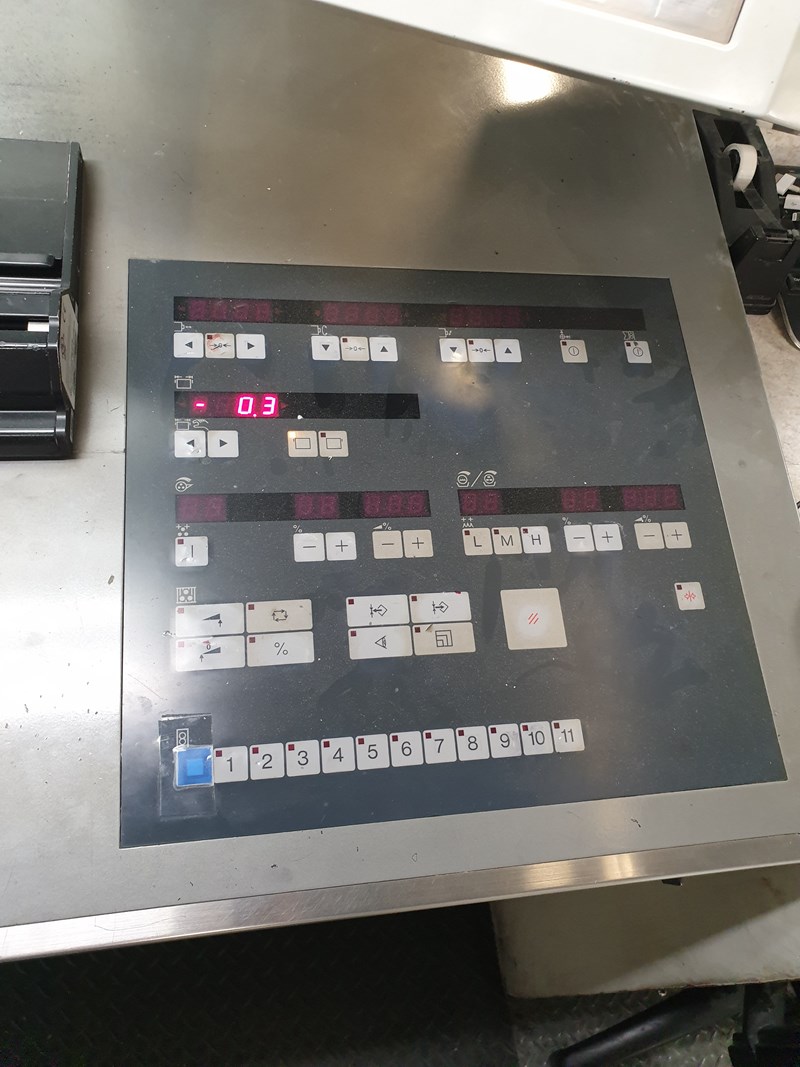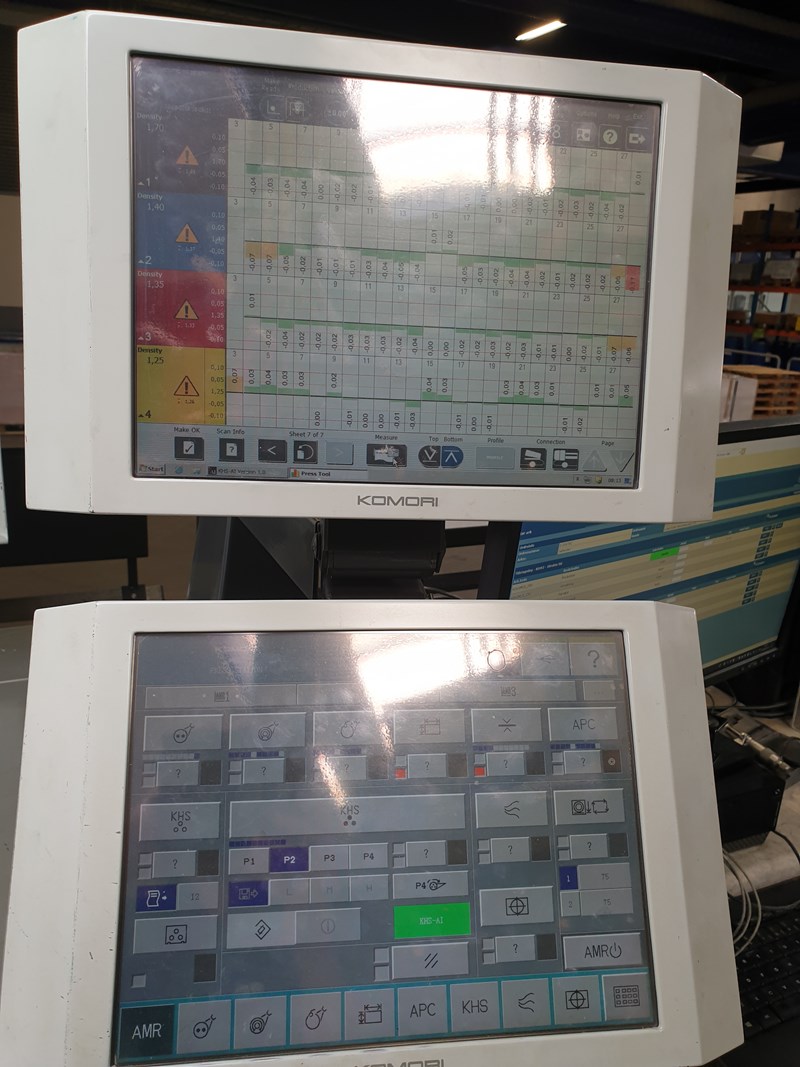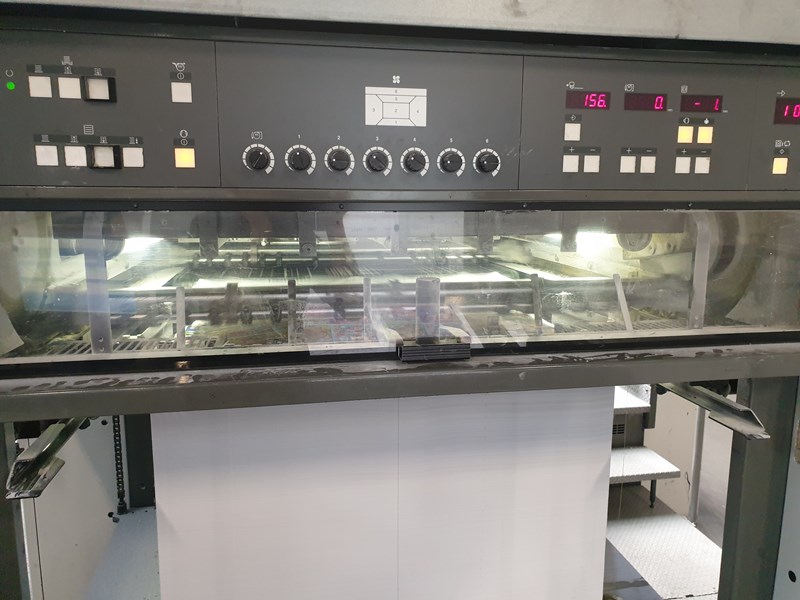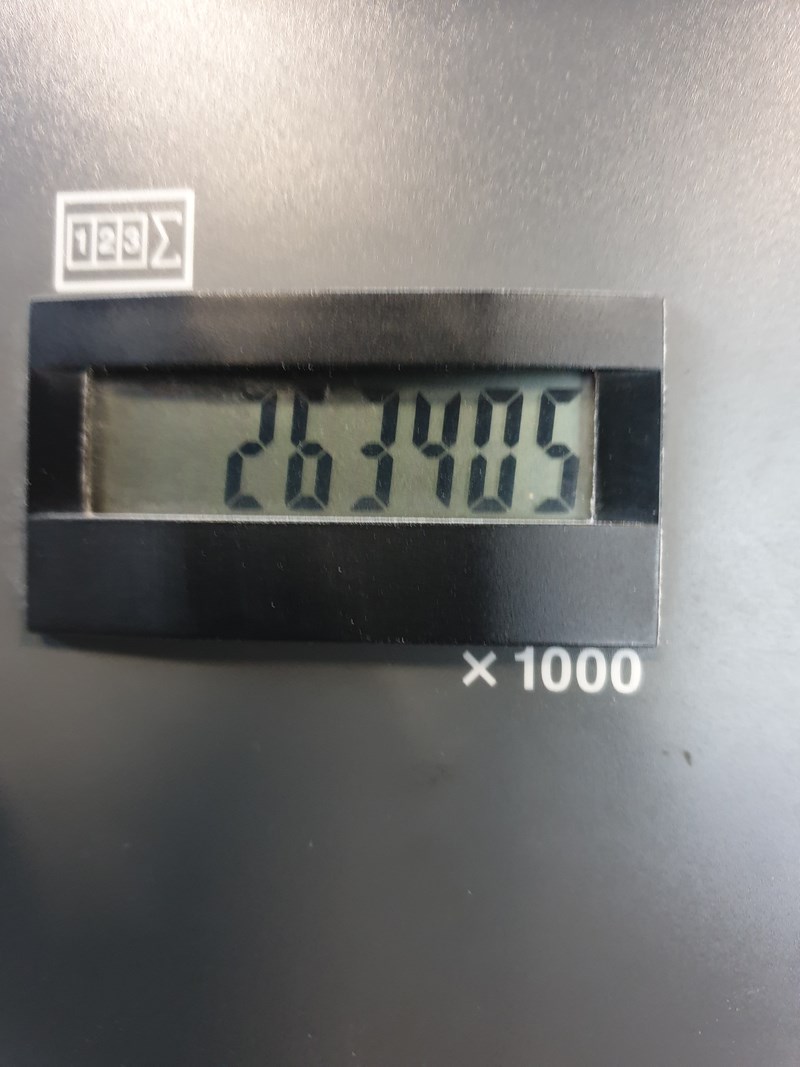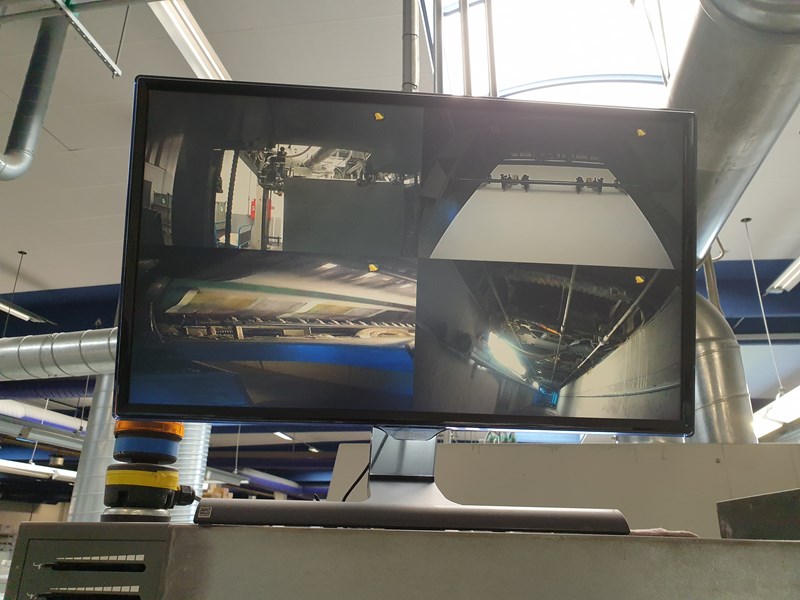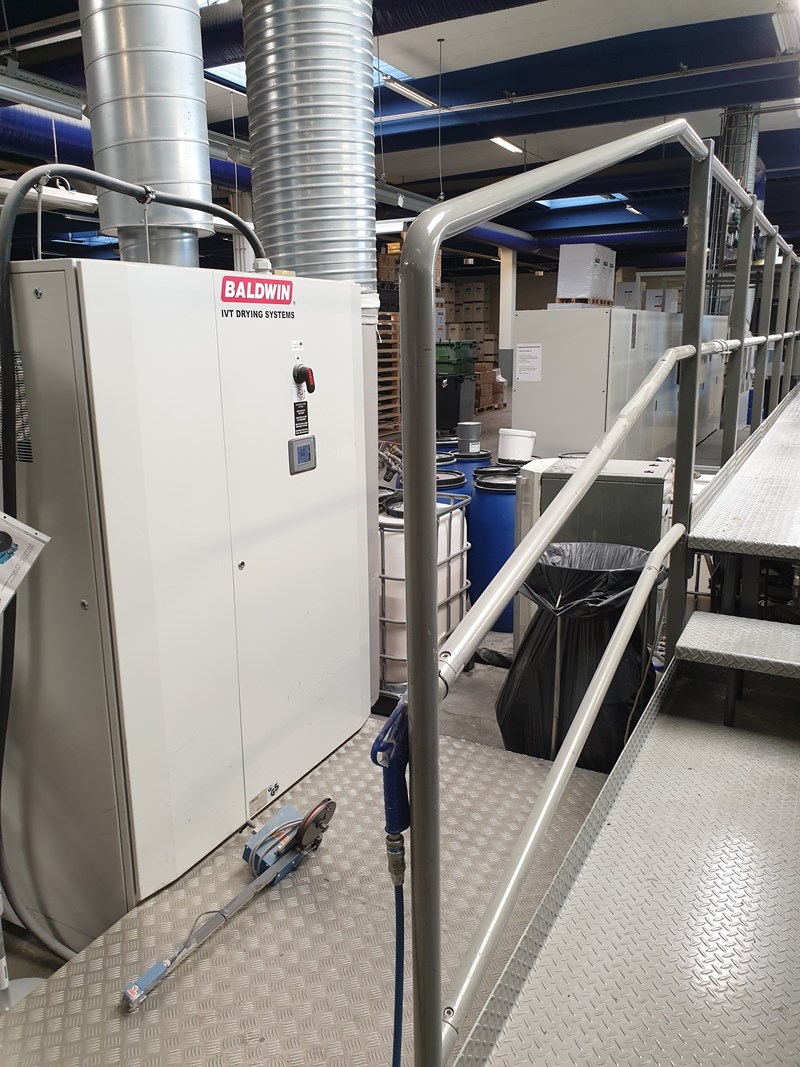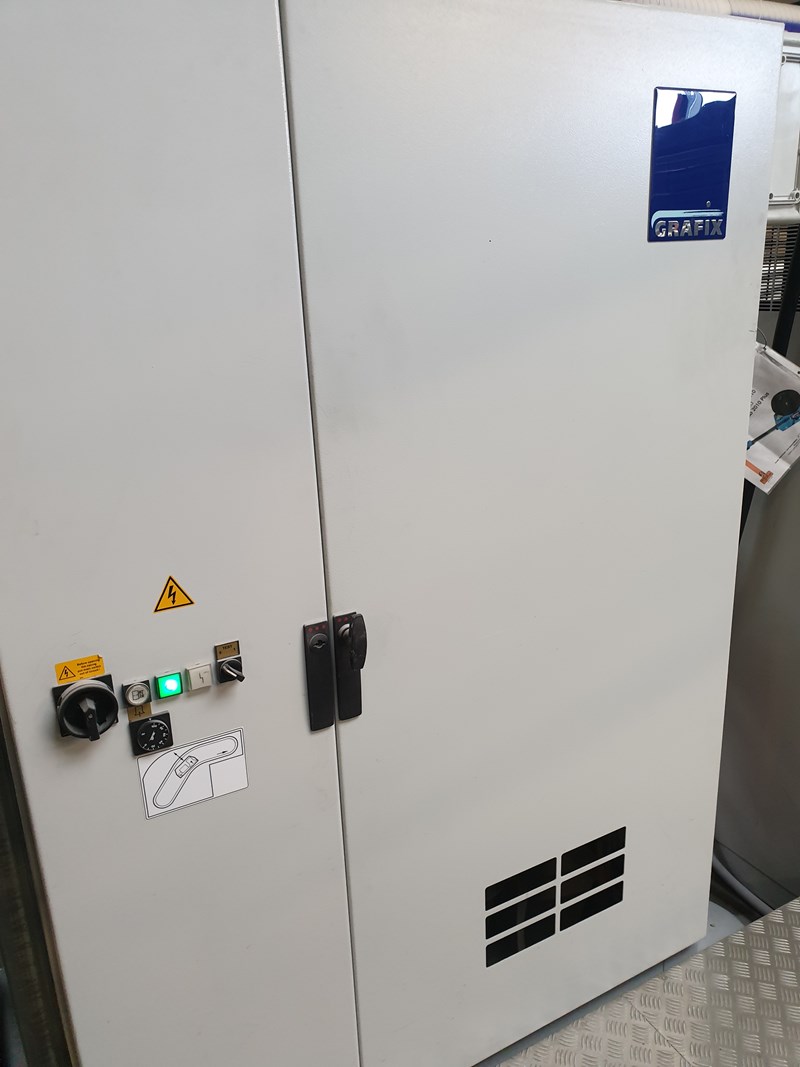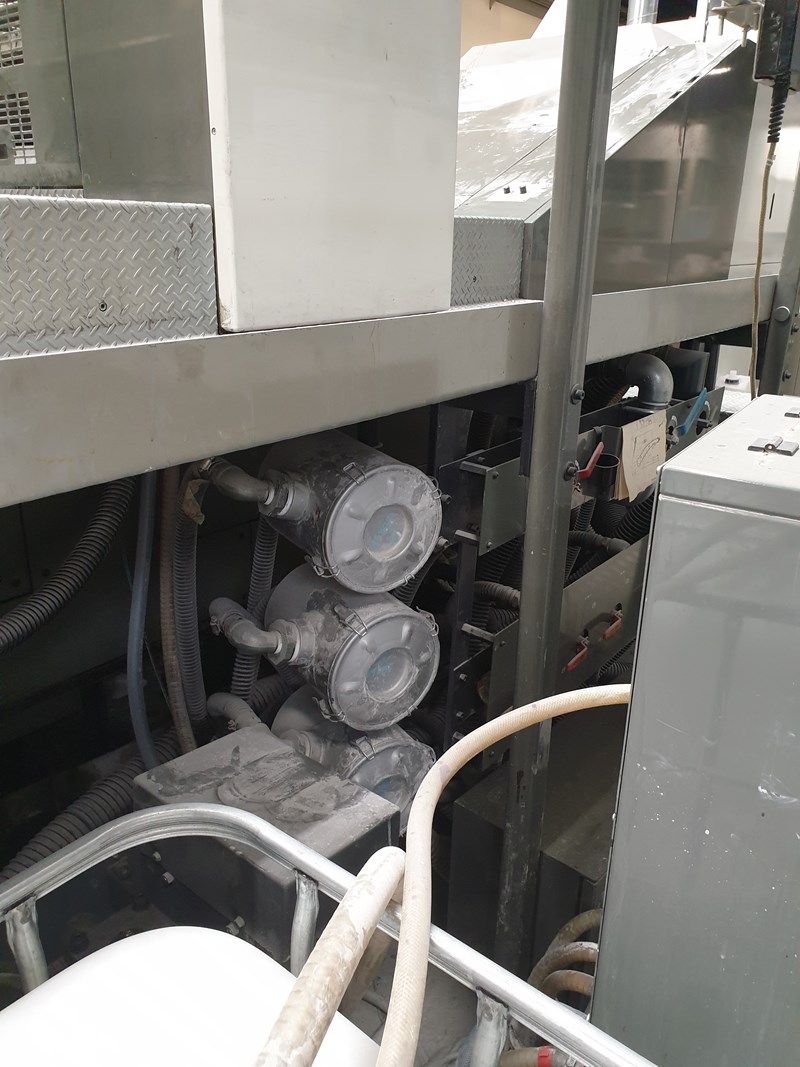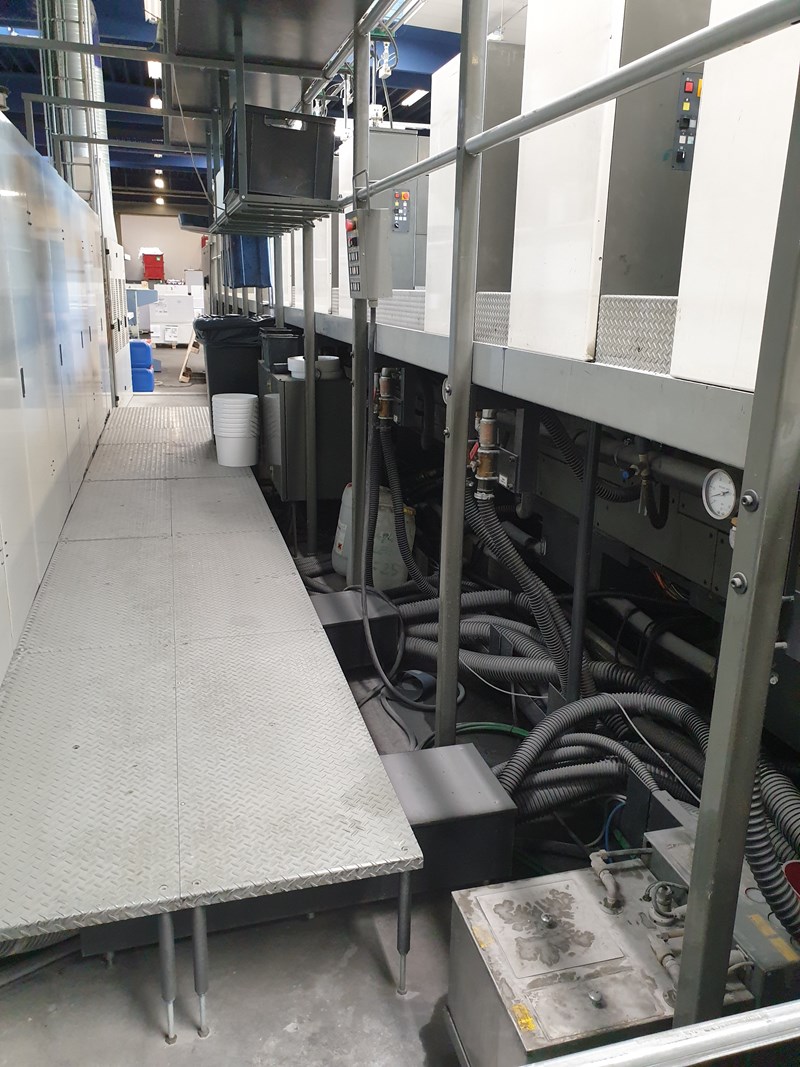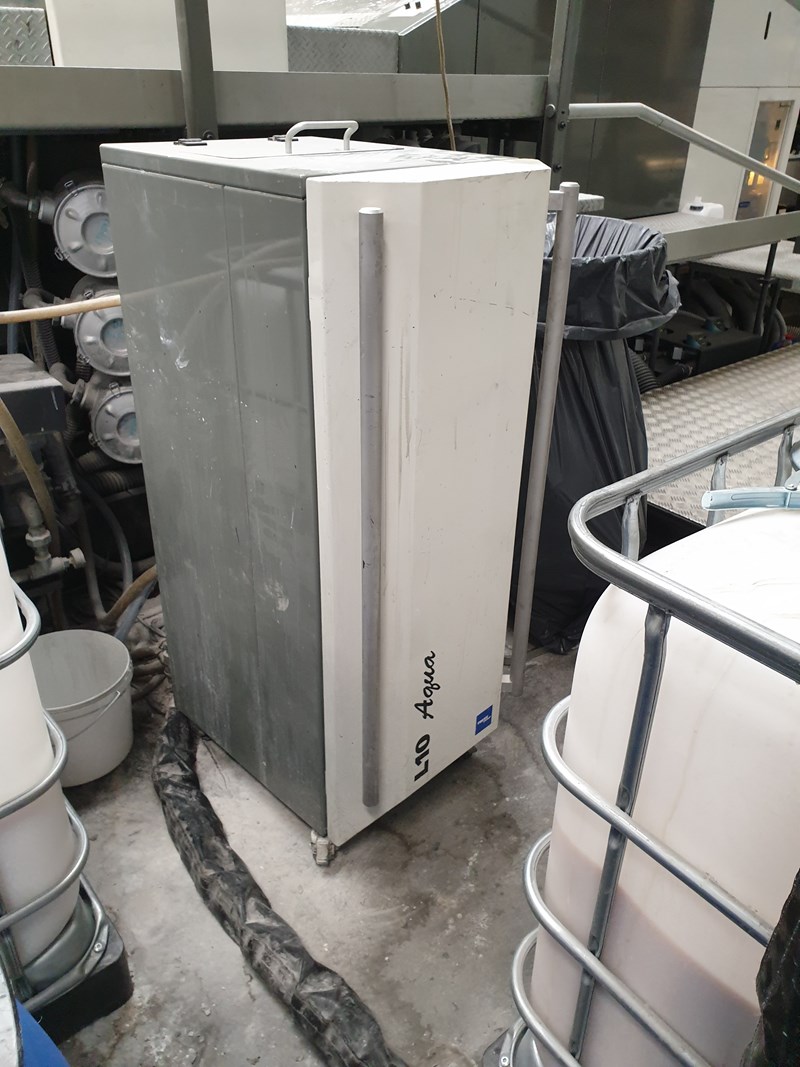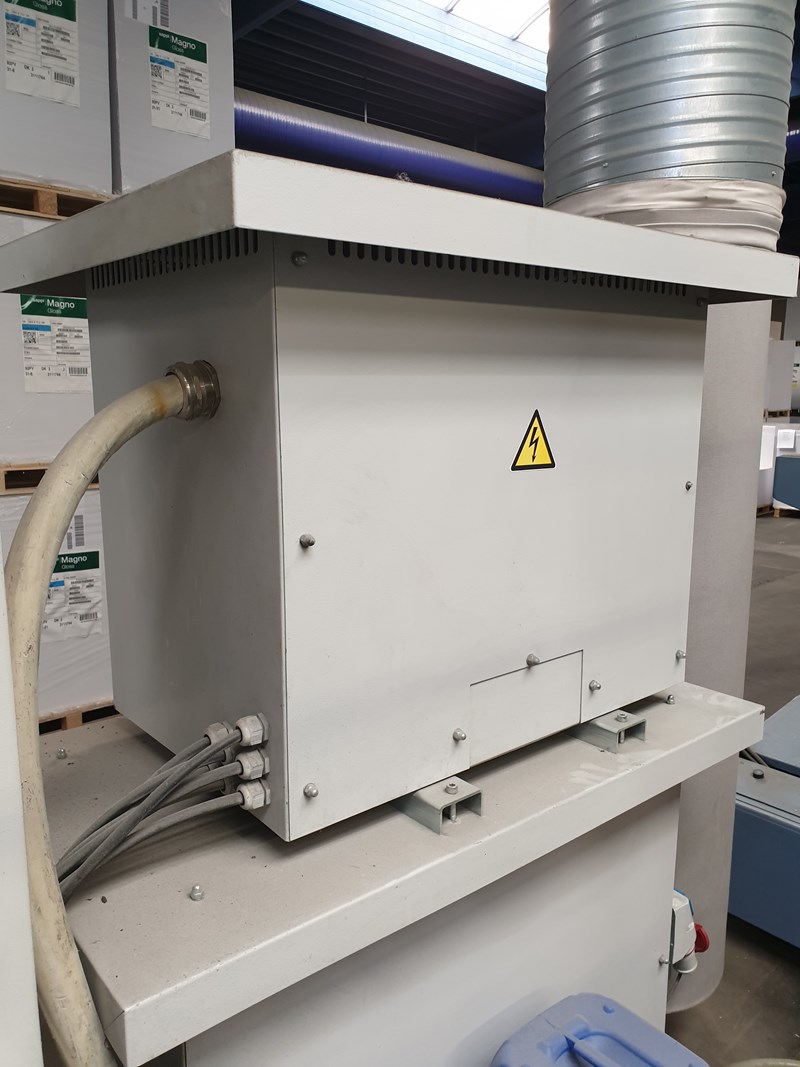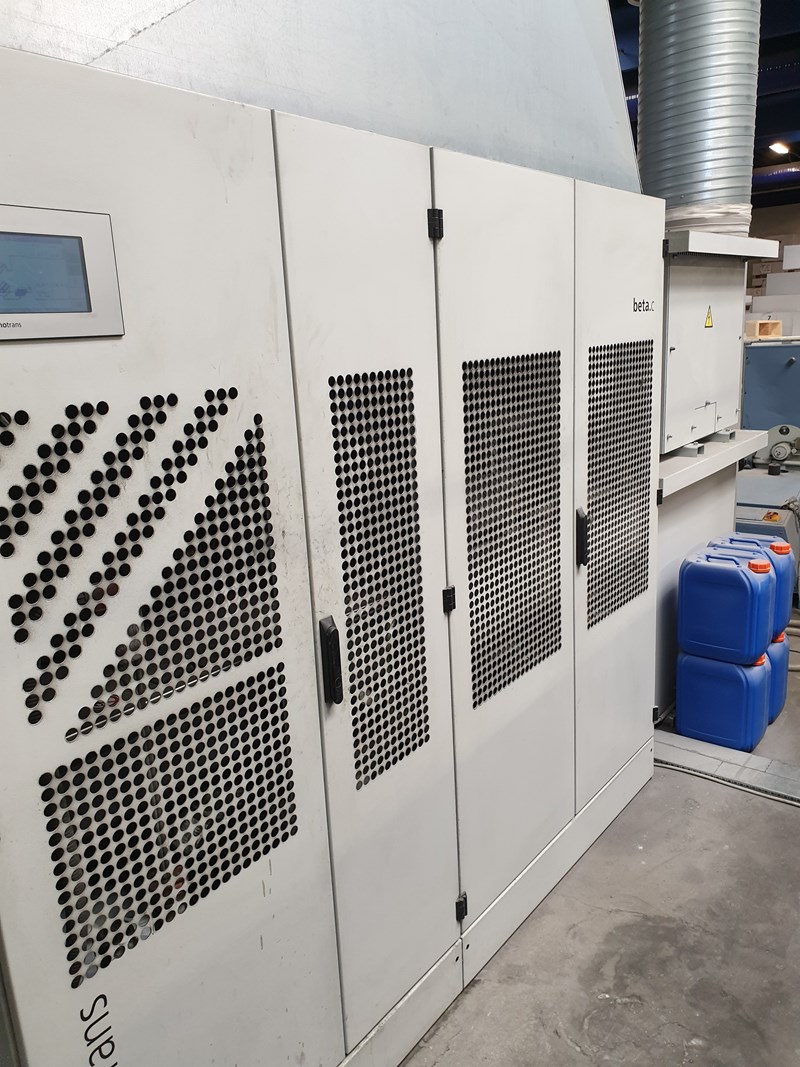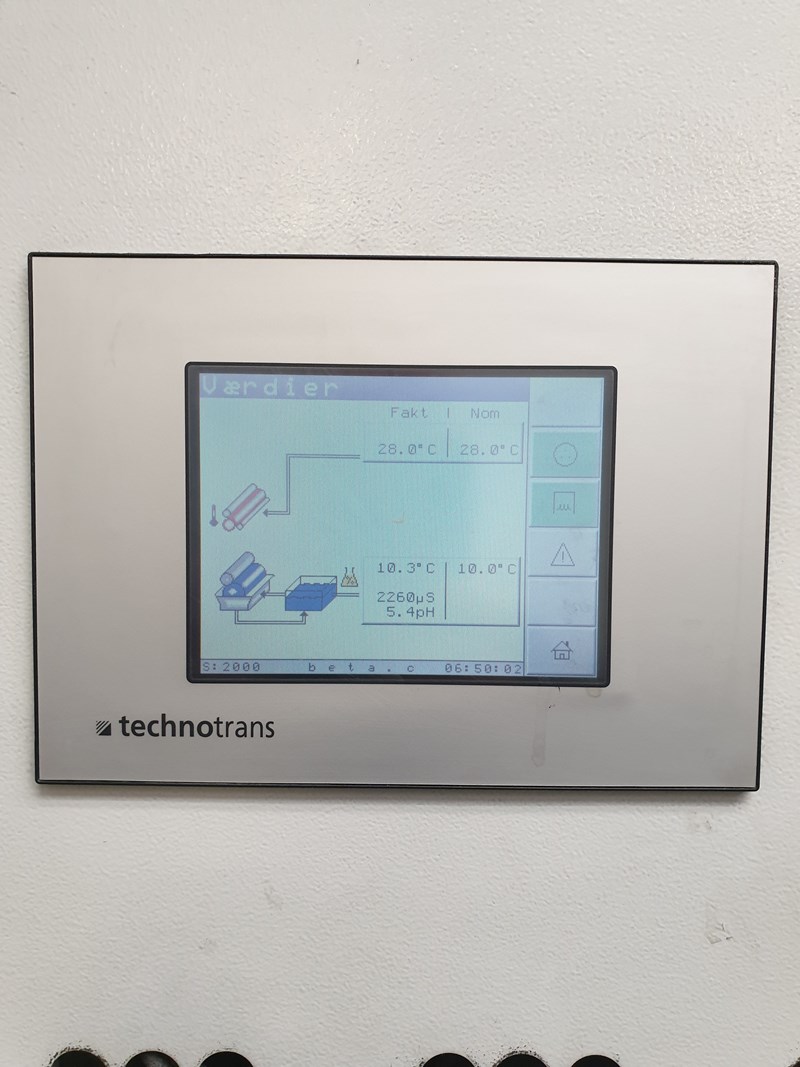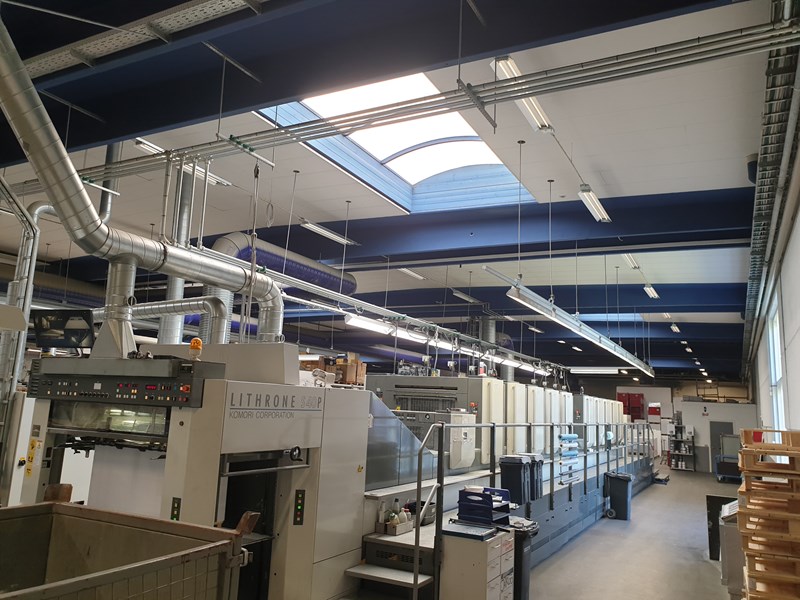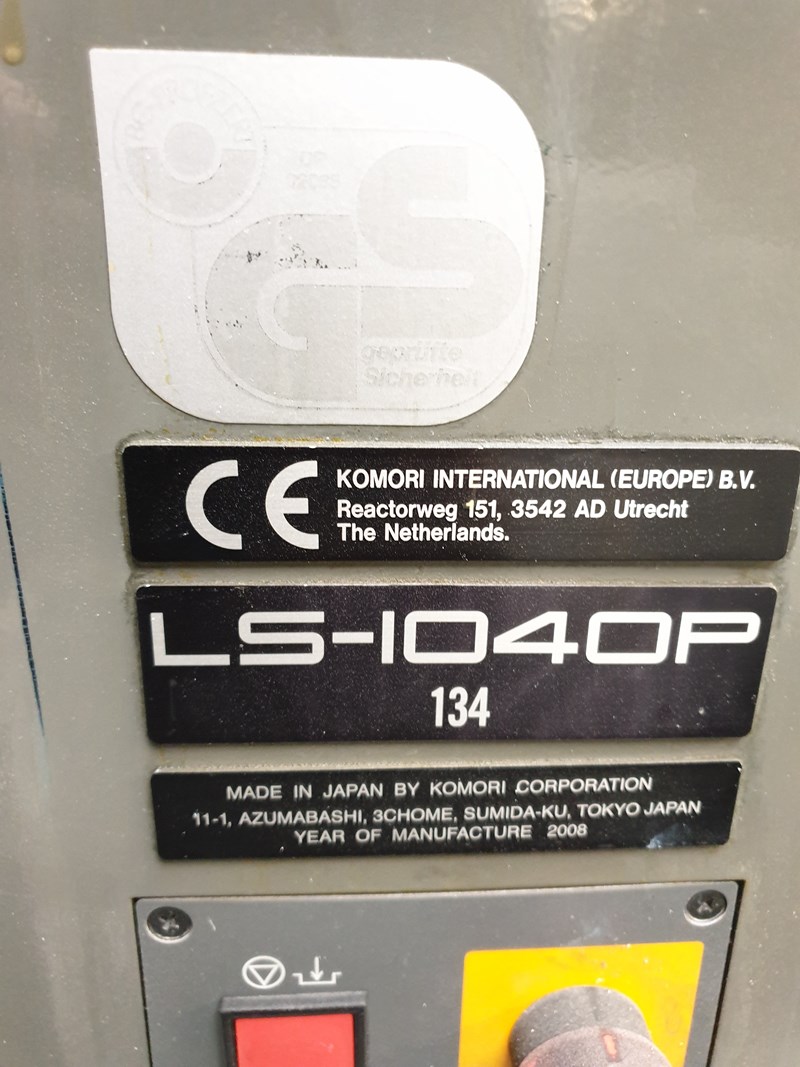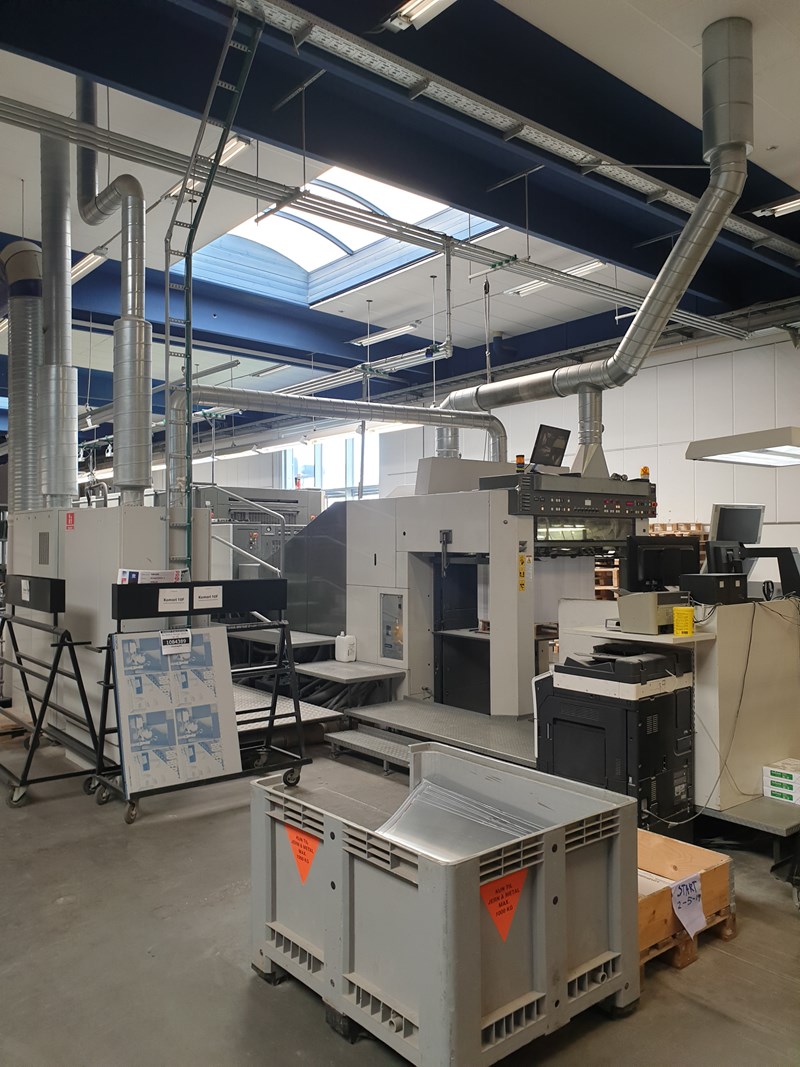 ---
---
Description
Specification
Machine is in 100% perfect condition and can be seen in production!!!!!

Min sheet size: 360x520mm
Stock range: 0.06 ~ 0.6 mm
Maximum image area: 710x1,020mm (straight printing); 700x1,020mm (perfecting printing)
Plate size: 800x1,030mm
Blanket size: 900x1,040mm
Max speed: 12,500 sheets/hour
Feeder pile height: 1,450 mm (with 300mm plinth)
Delivery pile height: 1,450 mm (with 300mm plinth)
Dimensions (main press): 24,420x5,410x2,973mm
Weight (main press): 89,200 kg
Power requirements (main press): 174 KW (50Hz)
AMR:
- Plate register remote control (circum:+/-2.0mm, lateral: +/- 3.0mm)
- Advanced cylinder cocking remote control (+/-0.3mm)
- Anti fan-out register remote control on advance cylinder (0-0.6mm)
Paper size preset:
- sucker box, side lay, feed-board brush/wheel, feeder side blower
- delivery side jogger, slow down vacuum belts
- sucker height remote control
- transfer cylinder sheet guide bars (after perfecting unit)
- delivery transfer belt.
Feeder:
- Anti-static air blast foot
- Board applications inc. lay hook/A cyl. gripper height adj. Mechanism
- Ultrasonic double sheet detector
- Pit-less skid loader
- Feeder pile sideways control
- Press stop by over shoot
- Feeder air switchover function (between low/high speed)
- Suction tape feeder
- Suction side guide (Air side lay device)
Inker:
- Motor driven ink fountain
- Spring loaded ink roller nip follower
- Anti-ghosting roller A, B, C & D on all ink form rollers
- ink ductor timing adjusmnet
- Ink oscillating roller phase remote control
- Inker/dampener declutch
Dampener:
- Oscillating dampener bridge roller
- Fountain roller skewing
- Form roller speed reduction
- Fountain water level sensor
Printing Unit:
- One touch blanket clamp for barred blanket
- Air blower above impression cylinder
- Sheet guide over impression cylinder
Perfector unit:
- fully autmated douuble size 3-cylinder perfecting system.
- impression cylinder jackets after perfecting unit
- one set of spare impression cylinder jackets
- delivery with chain guide + belt guide
Delivery:
- Preset & stacking counter
- Auto-lubrication on delivery chain guide
- Auxliary delivery pile
- Anti sheet deviation device
- motorized sheet release cam
Others:
- Step skirt on operator side
- Sheet suide guide on PQC operation console
- Resin ink knife
- Lifting frame/lungs
- Feeder pump (included in pump cabinet)
- CE safety standard
- Delivery area sensor (CE)
- Preperation for plinth 300mm
- PQC Interface/mechanical preperations for Grafix Megatronic
- PQC Interface for Technotrans Beta C
Coating Unit:
- Inline coating system Tape V (aqueous coating) at end of press
- Circum./Lateral register & paper thickness remote control
- blanket and plate compatible clamps
- Shallow delivery swan neck with chain guide
- Shadow - less grippers in delivery
- coater tool less clamp for blanket and plates.
Accessories
---
PQC-S console
KMS IV
KHS - Komori Hyper System
PDC-S II
Feeder/delivery air preset/plate register preset (KHS ver.4)
Full APC = (Full Automatic Plate Change)
Paper thickness presets
Automated ink roller cleaner with twin nozzles
Blanket washing device - automatic
Automatic impression cylinder washing device
Non-stop feeder
Anti Static Bars in Feeder and Delivery
Oscillating ink roller
Komorimatic continuous dampening
Solid transfer cylinders
Chromed plate cylinders
Chromed blanket cylinders
Chromed impression cylinders
Sheet decurler
Tresu chamber coater
Grafix powder spray
Highlights
---
Condition: New
Year: 2008
Impressions: 260 Million
Availablility: 2020-01-31
Max sheet length: 1030
Max sheet width: 720
Colours: 10
Compatible parts